SpaceX receives first contract from US Space Force under Starshield program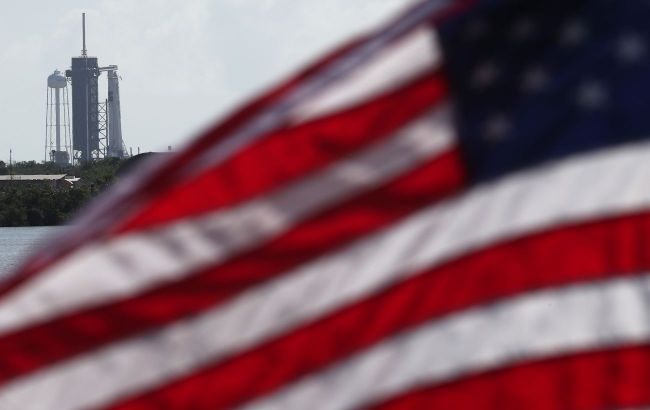 SpaceX has received the first contract from US Space Force under Starshield program (Photo: Getty Images)
SpaceX, owned by billionaire Elon Musk, has secured its first contract from the U.S. Space Force for providing specialized satellite communication under the new Starshield program, according to Bloomberg.
The program involves using satellite communication services in low Earth orbit. The service will be provided using existing satellites from the Starlink network, further expanding its role as a defense contractor.
Currently, SpaceX competes with the United Launch Alliance for launching national security payloads. In June of this year, the company received a contract to provide Starlink satellite communication to the Ukrainian military.
Distrust to Musk
"Musk's role in Ukraine received criticism after a new biography disclosed that he refused a request from Ukraine's government to extend Starlink coverage to Russian-held Crimea to assist in a naval drone attack on Russian targets last year," writes Bloomberg.
This occurred before the Pentagon contracted with SpaceX to provide Starlink services to Ukraine. However, Musk's actions and his conversation with Russian dictator Vladimir Putin raised questions among some lawmakers about his reliability as a Pentagon supplier.
"SpaceX is a prime contractor and a critical industry partner for the DoD and the recipient of billions of dollars in taxpayer funding," a group of Democratic senators said in a letter to Defense Secretary Lloyd Austin. "We are deeply concerned with the ability and willingness of SpaceX to interrupt their service at Mr. Musk's whim and for the purpose of handcuffing a sovereign country's self-defense, effectively defending Russian interests," said a group of Democratic senators in a letter to Defense Secretary Lloyd Austin.
The one-year contract for SpaceX to develop Starshield was awarded on September 1. According to U.S. Space Force spokeswoman Ann Stefanek, the contract worth up to $70 million "provides for Starshield maintenance."
Musk's scandal
Recently, CNN released an excerpt from a book about Elon Musk, which mentioned his disruption of a Ukrainian attack on the Russian fleet. The billionaire claimed to have secretly ordered the shutdown of Starlink over Crimea to prevent a strike on Russian terrorist country's ships.
As stated in the book, he feared such actions would lead to the use of nuclear weapons. Musk later justified his actions.