South African President arrives in Ukraine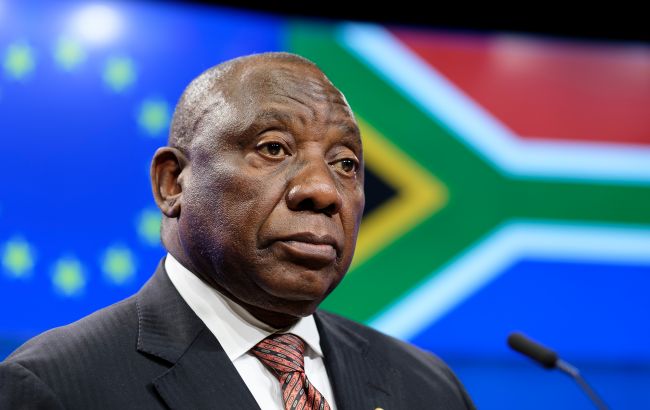 President of the South African Republic Cyril Ramaphosa (GettyImages)
President of the South African Republic Cyril Ramaphosa arrived in Ukraine on Friday, June 16. He is expected to meet with President of Ukraine Volodymyr Zelenskyy in Kyiv, as the South African presidency wrote on Twitter.
The head of South Africa arrived at the railway station in the village of Nemishaeve in the Kyiv region. The president was met by the Special Representative of Ukraine for the Middle East and Africa Maksym Subkh, and the South African Ambassador to Ukraine Andre Groeneveld.
Ramaphosa is expected to meet with Zelenskyy in Kyiv.
A significant visit
Some African countries take a neutral or even openly pro-Russian stance on the war in Ukraine. Previously, Ukraine's Foreign Minister Dmytro Kuleba said that Ukraine plans to expand cooperation in the African region and reduce Russia's influence there.
This is Ramaphosa's first visit to Ukraine since the start of the full-scale Russian invasion. He recently said that he is ready to assist in ending the war and announced a peace plan, but the details have not been made public. Ramaphosa himself has rather friendly relations with Russian President Vladimir Putin. South Africa is even preparing to change legislation to provide Putin with immunity at the BRICS summit. International Criminal Court (ICC) issued a warrant for Putin's arrest for the abduction of Ukrainian children, so he can now be arrested on the soil of any country that is signed up to its statutes.