Soldier shot dead two comrades in Kyiv: Details of the incident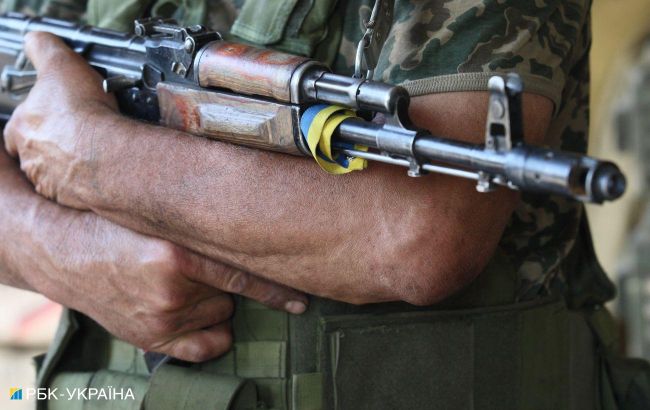 Illustrative photo (Vitalii Nosach, RBC-Ukraine)
A shooting incident occurred downtown Kyiv, where a serviceman of the Ukrainian Armed Forces killed two other soldiers. The perpetrator has been apprehended, and an investigation is underway.
Read more about the incident in RBC-Ukraine's article below.
Sources used in the preparation of this report: Yuliia Hirdvilis, the head of the Communication Department of the Main Directorate of the National Police in Kyiv, and Oksana Tyshchenko, the spokesperson of the Pechersk District Police Department in Kyiv, as well as reports from local media outlets.
According to law enforcement agencies, the man opened fire on two other military personnel with his own automatic weapon. He then attempted to flee the scene with the weapon but was apprehended.
Criminal proceedings have been initiated under Article 115 (intentional homicide). The man could face up to 15 years of imprisonment for his actions.
Currently, the investigation is ongoing, and all details and circumstances of the incident are being determined. The authorities are working to establish the cause of the conflict that led to the deaths of the soldiers.
Backstory
Earlier in the morning of October 3, reports emerged on social media that a soldier had shot two comrades with his firearm during the night. It was reported that the tragedy occurred on Lavrska Street in the Pechersk district of the capital of Ukraine.
Local media outlets reported that two of the injured individuals died on the spot, and the shooter was apprehended.