Snow and mountains: Cheap European skiing resorts for this winter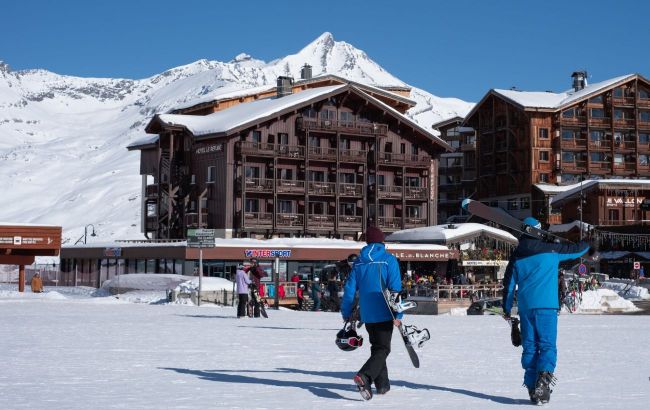 Skiing resort in French Alps, Tignes (unsplash.com)
Vacationing in Europe becomes pricier alongside the cost of living. However, this isn't a reason to forgo a winter holiday with some mountain skiing.
Below are some insights for those seeking more budget-friendly alternatives to the most well-known locations, according to euronews.travel.
At the Slovak resort of Jasna, hotels go for as low as 25 euros
Mountain getaways are traditionally an expensive choice for a vacation, and the 2023/24 ski season is no exception. Nevertheless, opting for the lesser-known, more affordable European destinations can be a smart choice.
"Whether you're budget-conscious or on the hunt for a hidden gem, there are some fantastic alternatives to the classics," says Markus Blant, co-founder of the travel agency Heidi.
This online platform specializes in weekend getaways and off-the-beaten-path destinations. The founders suggest a few European ski resorts that can help you save on your winter vacation.
For instance, those who enjoy off-piste skiing can choose Jasna in Slovakia instead of the famous French resort Chamonix. While a lift pass in Chamonix can cost up to 74 euros per day during the high season, in Jasna, it's approximately 59 euros per adult per day during the high season. Accommodation is also affordable, with hotels offering rooms at just 25 euros per night, including breakfast.
Photo: Jasna resort in Slovakia (unsplash.com)
The Slovak resort is relatively small with a few slopes suitable for less experienced skiers. However, it provides excellent access to many off-piste routes and several freeride zones. Typically, there are fewer crowds, increasing your chances of finding untouched snow areas.
Budget skiing in Morillon, France
In southeastern France, you'll find the well-known resort of Les Gets with picturesque views of the Mont Blanc mountain range. But for a more budget-friendly option in the same region, consider staying in Morillon.
This location is quieter but serves as an excellent base for exploring the extensive skiing area. Morillon boasts better snow conditions than Portes du Soleil, slightly lower lift pass prices (53.5 euros versus 58.5 euros per day), and access to 265 kilometers of slopes.
Photo: Landscape in Morillon (unsplash.com)
Morillon is also known for its various après-ski activities, including ice skating, sledding, and helicopter flights, making it an ideal choice for families.
Affordable luxury in the Austrian mountains
Zell am See, Austria, is often associated with expensive hotels located by the lake. However, if you're on a tight budget, you can still experience high-quality accommodation on the ski slopes of Seefeld.
While Seefeld's skiing area is smaller than Zell am See, the charming town offers excellent resorts and spa facilities. The views of the mountains in Seefeld are just as stunning. Plus, on the slopes of the resort, you may occasionally spot skiing stars in training.
Photo: Landscapes in Seefeld (unsplash.com)
Your vacation can be roughly half the cost of staying in Zell am See, depending on your chosen accommodations.
Family-friendly skiing in Norway
In France, the Avoriaz resort offers numerous slopes for beginners. However, for those planning a family ski vacation, Norway's largest ski resort, Trysil, presents an interesting alternative.
It's often regarded as the best family-friendly ski resort in the country. Trysil offers a wide selection of slopes for all skill levels. You can reach the resort with just a 40-minute drive from Scandinavia's airports.
Photo: Ski resort in Norway (unsplash.com)
For children, free care services are provided, and there are short lift lines to make your skiing experience more enjoyable.
High-altitude skiing in the French Alps
The high-altitude resort of Tignes in France guarantees a snowy experience even during mild winters. However, it's not the only option for a weekend skiing getaway.
In the southern French Alps, the Isola resort also boasts excellent snow coverage. It offers a wide range of slopes, from beginner areas to advanced off-piste routes.
Photo: Isola resort (unsplash.com)
This resort is convenient for many tourists, as it's just a 1-hour and 15-minute drive from the airport, while Tignes would take 3.5 hours to reach. This can significantly save you time during your weekend trip.
Meanwhile, due to the consequences of global warming leading to a lack of snow, the La Sambuy ski resort in the French Alps is permanently closing.
We also wrote about how to choose a resort in the Maldives for any budget, offering year-round beach vacations.