Slovak carriers hold protest at Ukrainian border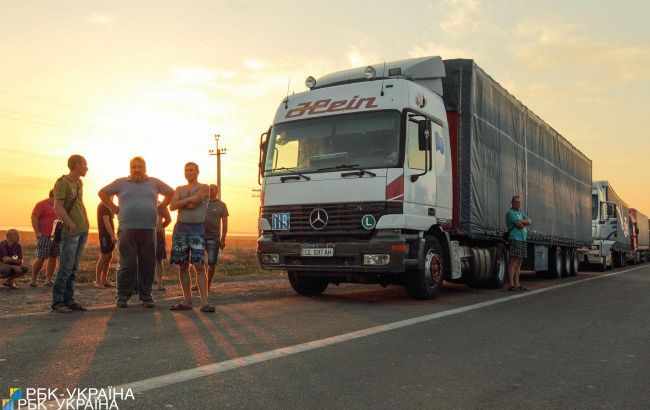 Photo: Illustrative photo (Vitalii Nosach, RBC-Ukraine)
The Union of Road Transport Workers of Slovakia (Unia autodopravcov Slovenska - UNAS) has blocked the border with Ukraine, specifically at the Vyšné Nemecké border crossing from the Slovak side, reports Teraz.
The intention is to express support for Polish colleagues who have been protesting for several days against the liberalization of EU rules for Ukrainian carriers.
Truck drivers have blocked the road to the border crossing with their private cars. Representatives of Polish carriers, who have blocked the border with Ukraine in Poland, also participate in the protest.
"We will close it as a warning for an hour. Our goal is to support our Polish colleagues, as well as all carriers within the EU. We will ask the European Commission to immediately issue permits for Ukrainian vehicles, as European companies are struggling to compete," said UNAS Chairman Stanislav Skala.
According to him, the action was planned for one hour from 14:00 to 15:00.
UNAS disagrees with the regulation of the European Commission, which, after the Russian invasion of Ukraine, canceled issuing permits for Ukrainian carriers to enter the EU. Slovak truck drivers threaten that if Brussels does not address the situation, they will completely block the border with Ukraine.
Border blockade by Polish carriers
Polish carriers initiated a strike on November 6. As a result, there have been issues with the movement of trucks at the border with Ukraine, with a throughput capacity of no more than one vehicle for export and import per hour.
On November 13, Polish carriers refused to unlock the border with Ukraine following negotiations with Ukrainian officials.