Shooting on border between Armenia, Azerbaijan - Casualties reported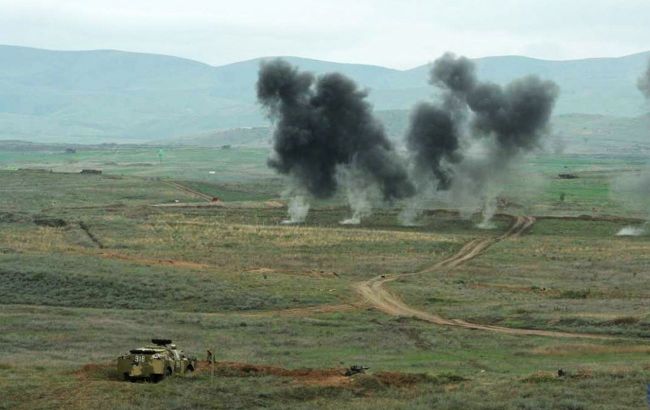 Shooting on the border between Armenia and Azerbaijan, there are casualties (photo: nkrmil am)
As a result of the shooting that occurred on September 1 near the shared border between Armenia and Azerbaijan to the northwest of Nagorno-Karabakh, three soldiers were killed, according to Radio Svoboda.
The Ministry of Defense of Armenia stated that as a result of intense shelling near the border with Azerbaijan, three soldiers were killed, and one suffered severe gunshot wounds and is in critical condition. According to the ministry, Armenian positions were shelled near the towns of Sotk and Norabak, located approximately 8 kilometers from the border.
The Ministry of Defense of Azerbaijan, on the other hand, reported that Armenian forces fired on Azerbaijani positions in this area. It is noted that Azerbaijani servicemen in the Kelbajar region were attacked by drones, resulting in three soldiers being wounded.
Additionally, Baku claimed that Armenia is deploying additional troops to this region.
Conflict around Nagorno-Karabakh
The conflict between Armenia and Azerbaijan over Nagorno-Karabakh has been ongoing for more than 30 years. The region has experienced periodic military conflicts. The latest escalation began in March of this year when there were casualties due to gunfire.
At the end of April, with the mediation of the United States, Armenia and Azerbaijan held talks, agreeing to resume negotiations on border demarcation and normalization of relations. In the summer, in mid-July, the leaders of Azerbaijan and Armenia conducted further negotiations with the mediation of the EU.