Shelling of Zaporizhzhia on August 18: Russians launched a missile attack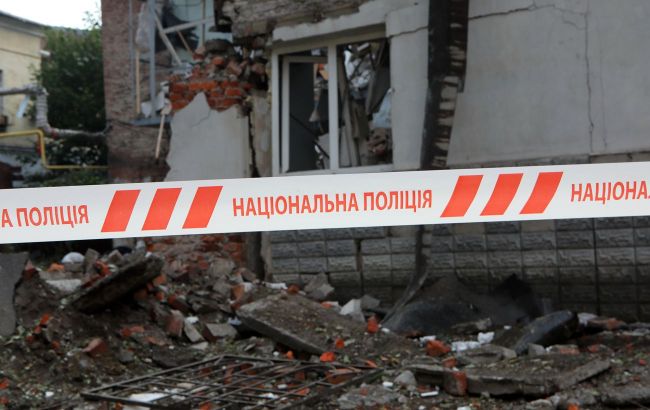 Russians shelled Zaporizhzhia on August 18 (Photo: Getty Images)
On the afternoon of August 18, Russian forces launched a missile strike on Zaporizhzhia, as reported by Yurii Malashko, the head of Zaporizhia Military Administration.
"The enemy carried out a missile strike on one of the districts of the regional center. The scale of destruction and the number of casualties Before this, the Air Force of the Armed Forces of Ukraine reported missile danger in the Zaporizhzhia region.
photo: aftermath of the missile attack on Zaporizhzhia (t.me/zoda_gov_ua)
According to Anatolii Kurtiev, the secretary of the Zaporizhzhia City Council, the shockwave blew out windows in apartments and balconies and windows in stairwell landings in three multi-story buildings. Additionally, two educational institutions suffered minor damage.
Information about casualties has not been received.
Photo: facebook.com/anatoliikurtiev

Shelling of the Zaporizhzhia region
Russian forces regularly shell residential areas in the Zaporizhzhia region. For instance, on August 15, two people were killed due to a missile strike, and another person was wounded.
Russian occupiers launched four missiles at the Zaporizhzhia district on the same day. A woman sustained minor injuries as a result of the enemy attack.