Shelling of Kherson, August 24: Child among victims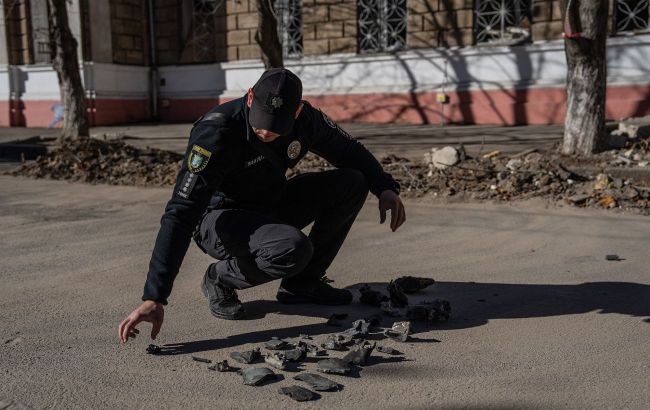 Illustrative image (Getty Images)
Russian occupiers launched an attack on the city center of Kherson this morning, August 24. Three people, including a child, were injured as a result of the shelling, according to the Telegram channel of the Kherson Regional Prosecutor's Office.
"According to the investigation, on August 24, at around 11:00 AM, Russian military forces once again shelled the city of Kherson," the press service wrote.
One of the shells hit the roof of a private house in the city center. The strike resulted in three civilian casualties, including a child.
As reported by the head of the Kherson Regional Military Administration, Olexandr Prokudin, a 7-year-old girl was among the injured. The minor suffered injuries to her back, arms, and legs.
"The injured child has been hospitalized in a condition of moderate severity. She is currently receiving all necessary medical care. Information regarding other casualties is being clarified," Prokudin added.
The Situation in the Kherson region
The Russians have been shelling the Kherson region almost daily after Ukrainian troops liberated the right bank of the Dnipro River, employing heavy weaponry, aviation, and drones for their attacks.
As reported by Prokudin on August 23, the Russians conducted 99 shelling incidents within the past 24 hours. In total, the enemy fired 497 projectiles at the Kherson region, including mortar rounds, artillery shells, tank fire, Grad missiles, UAVs, and aircraft. 32 shells were launched at Kherson.
"Russian military forces targeted residential areas in the region's settlements; the territory and building of a kindergarten; factory and enterprise areas in Kherson; administrative buildings and a store in the Berislav district," Prokudin said.
Seven people were injured as a result of the shelling within the past day.