Sevastopol experiences another powerful explosion, reports say about power plant strike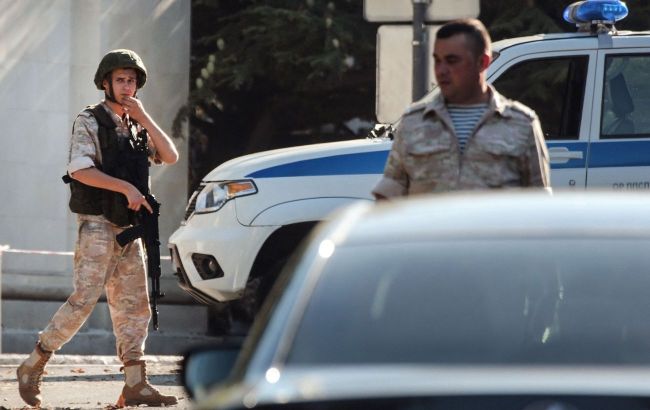 Sevastopol experiences another powerful explosion (Getty Images)
In the Russian-occupied Crimean city of Sevastopol, an explosion was heard again. A column of smoke is visible in the city, according to local Telegram channels.
"We heard it. Keep calm. We heard a boom. A column of smoke is visible," reports say.
Immediately after the explosions, local residents were urged to refrain from driving into the city center, as the authorities supposedly relocate parts of the downed rocket.
The Crimean Wind Telegram channel reports that the strike likely targeted the Sevastopol Power Plant.
"A day of explosions" in Crimea
Today, September 22, there have been repeated explosions in the temporarily occupied Crimea.
In particular, the headquarters of the Russian Black Sea Fleet in Sevastopol was attacked. The building was heavily damaged as a result of the attack.
Furthermore, the Armed Forces of Ukraine StratCom confirmed the attack was carried out by Ukrainian military forces.
You can find all the details of the Ukrainian Armed Forces' strike in the RBC-Ukraine report.