Serbia delivers almost 15 trucks of humanitarian aid to Ukraine: Photo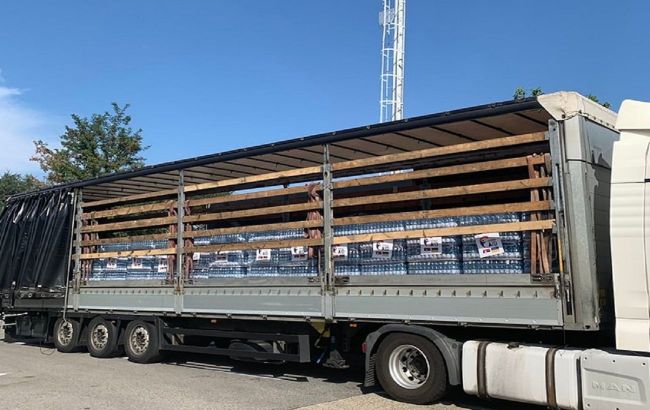 Humanitarian aid from Serbia ( Photo: facebook.com/ambasadaukrajine)
Serbia handed over 14 trucks with humanitarian aid to Ukraine for the victims of the occupiers' explosion of the Kakhovka hydroelectric power plant on August 30, the Embassy of Ukraine in the Republic of Serbia reported.
"On August 30, an official ceremony of handing over 14 trucks with humanitarian aid (medicines, drinking water, water filters, blankets, etc.) to Ukraine took place," the statement said.
This is part of the EU's humanitarian aid to the civilian population of Ukraine.
Who is the aid for?
The Serbian government took part in this pan-European action. It allocated humanitarian aid for the residents of the Kherson region who suffered due to the Russian terrorists' blowing up the Kakhovka hydroelectric power plant dam.
The ceremony was attended by Prime Minister of the Republic of Serbia Brnabic, Ambassador of Ukraine Tolkach, Minister for European Integration of Serbia Misevic, and Head of the EU Delegation to Serbia Jofre.
The Prime Minister of Serbia and the Head of the EU Delegation assured of their unwavering intentions and determination to continue to provide the necessary assistance to the Ukrainian people in the tragic days of the Russian invasion.
Serbia's position on the war in Ukraine
Serbian President Aleksandar Vucic said that his country does not mind selling weapons to intermediaries who can transfer them to Ukraine to fight Russian aggression. The US media reported, citing secret Pentagon documents, that Serbia had agreed or already sent weapons to Ukraine.
Prime Minister Ana Brnabic recently said that Serbia is ready to participate in the post-war reconstruction of Ukraine and support its European integration by sharing its experience.