Second underground tunnel network, also known as Gaza metro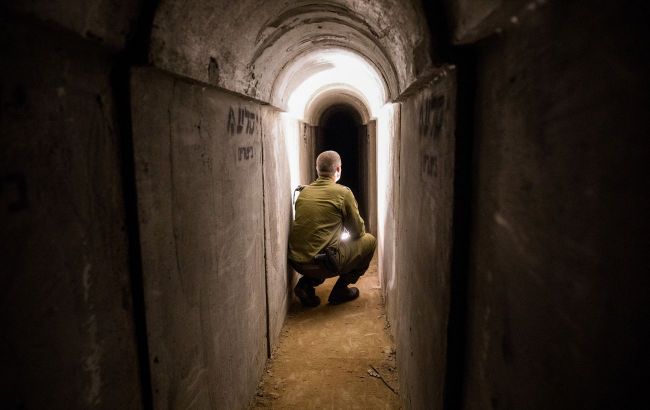 What the underground tunnels under the Gaza Strip look like (Getty Images)
Numerous tunnels under Gaza are best known as passages used for smuggling goods from Egypt and launching attacks on Israel. But there is a second underground network that the Israel Defense Forces (IDF) calls the Gaza metro, according to CNN.
What does the underground tunnel Gaza metro look like? It's described as a vast labyrinth of tunnels stretching several kilometers underground. Hamas uses it to transport people and goods.
It also serves as storage for missiles, ammunition, and houses Hamas' command and control centers, out of reach from IDF aircraft and reconnaissance drones.
In 2021, Hamas claimed to have constructed tunnels under Gaza that were 500 kilometers long, though it remains unclear whether this is true or not.
If true, Hamas' underground tunnels would be a little less than half the length of the New York City subway system.
"It's a very intricate, very large – huge – network of tunnels on a rather small piece of territory," said Daphne Richemond-Barak, a professor at Israel's Reichman University and expert on underground warfare.
The cost of constructing Hamas' tunnel network remains unclear, but the figure is likely significant, both in terms of manpower and capital..
What sets Hamas' tunnels apart from those of Al-Qaeda in the mountains of Afghanistan or the Viet Cong in the jungles of Southeast Asia is that they have built an underground network beneath one of the most densely populated areas on the planet.
Nearly 2 million people live in the 88 square miles that make up Gaza City.
Hamas' huge tunnels under Gaza (photo: Getty Images)