Scholz pledges security assurances to Kyiv but no swift NATO membership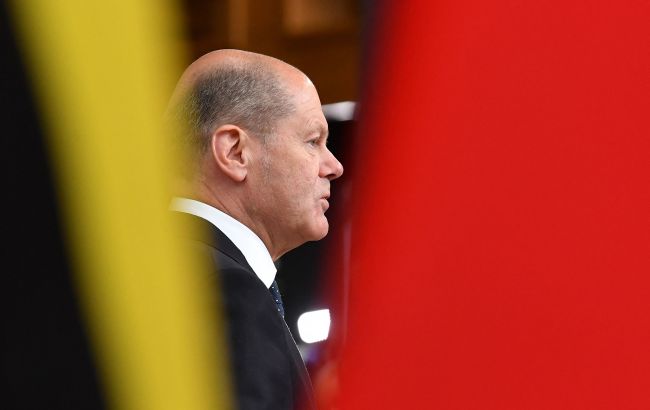 German Chancellor Olaf Scholz (Getty Images)
Ukraine should receive long-term security guarantees, but NATO membership is currently impossible, according to German Chancellor Olaf Scholz, as reported by Reuters.
"We have to take a sober look at the current situation," Scholz said in his speech before the Bundestag.
He added that the Ukrainian government had itself acknowledged the country would not be able to join NATO as long as the war was still going on.
"Therefore, I suggest we focus on the top priority (at the NATO summit) in Vilnius (in mid-July), namely strengthening the combat power of Ukraine," Scholz said.
According to him, Berlin and its partners in the G7 and the European Union were working on long-term security assurances to Kyiv, he said.
"Our goal is to provide a sustainable military support of Ukraine, including with modern Western weapons, and the strengthening of Ukraine's economic resilience as it defends itself against the Russian aggression," he said.
NATO summit and security guarantees

NATO countries are discussing what to offer Kyiv at the alliance leaders' meeting in Vilnius on July 11-12.
While Kyiv and its closest allies in Eastern Europe are calling for steps to bring Ukraine closer to membership, Western governments such as the United States and Germany fear any moves that could escalate the alliance towards a war with Russia.
Andriy Yermak, the head of the Office of the President, said that Ukraine is expecting an invitation to NATO at the July summit in Vilnius with an open date.