Saudi Arabia and Türkiye make joint effort to bring Ukranian children home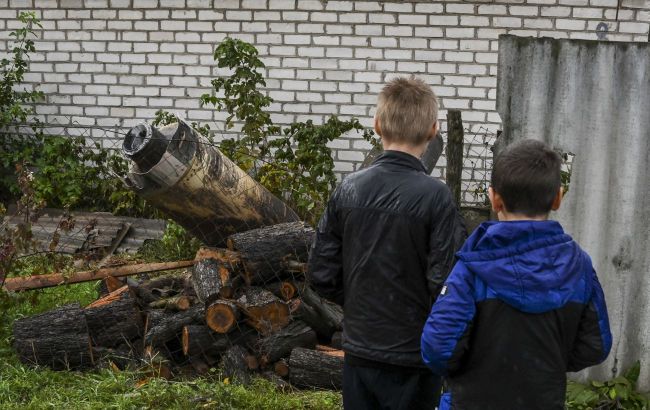 Saudi Arabia and Türkiye want to return Ukrainian children from the Russian Federation (Photo: Getty Images)
Saudi Arabia and Türkiye, as intermediaries, want to negotiate the repatriation of Ukrainian children who were deported to Russia and are currently being held in orphanages or have been given to Russian families, according to the report by Financial Times.
According to the mentioned report by Financial Times, responsible authorities in Kyiv and Moscow are compiling corresponding lists, including thousands of children who were forcibly deported by Russians from Ukraine since the beginning of the full-scale invasion.
"The highly sensitive talks, which have been ongoing for several months, indicate third parties are still looking for ways to agree compromises between Ukraine and Russia in the hope they can evolve into channels for potential peace talks aimed at ending the war," Financial Times reports.
The Russian oligarch Roman Abramovich is reportedly involved in these negotiations as well.
It is known that Saudi Arabia raised the issue of the deported Ukrainian children during a meeting with officials from several G20 countries. However, the topic is considered highly sensitive, and there is a lack of trust between the parties involved. Thus, an independent mediator who has information from both sides is needed to facilitate discussions between Moscow and Kyiv.
Daria Herasymchuk, Adviser - Commissioner of the President of Ukraine for Children's Rights and Rehabilitation, stated that there is no direct communication with Moscow regarding this matter. She emphasized that "there can be no talks in this direction, because it is not a question of exchange of prisoners of war, these are civilians, these are children."
The deportation of Ukrainian children
The first lady of Ukraine, Olena Zelenska, pointed out that according to data from social services, the Russian Federation illegally deported 19,500 children from Ukraine, while the occupying country claims even higher figures.
The case of child deportation led the International Criminal Court to issue arrest warrants for Russian dictator Vladimir Putin and children's ombudsman Maria Lvova-Belova.
Recently, Ukraine has brought the first charges of child deportation against a Russian politician and two suspected Ukrainian collaborators.