Satellite images show Gaza Strip after Israeli strikes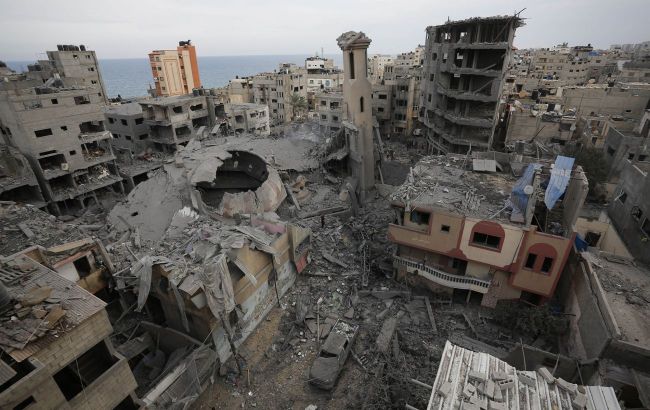 Satellite images show Gaza Strip after Israeli strikes (Getty Images)
After Hamas terrorists attacked Israel, the IDF (Israel Defense Forces) responded with strikes on the Gaza Strip, resulting in significant destruction, NBC News reports.
A drone image from Maxar Technologies shows an explosion from an airstrike in Gaza. Another picture shows damaged and charred residential buildings.
The images also captured the destruction of the Al-Susi and Al-Garbi mosques in Gaza.
On October 7, Hamas militants launched a surprise attack from land, air, and sea, invading Israeli territory, occupying some settlements, and targeting civilians.
According to the latest data, more than 1,200 people have died in Israel, and 2,800 have been injured, with dozens taken hostage.
In response to the attack, Israel began targeting militants within the Gaza Strip and declared a state of war, commencing the counterterrorism Operation Iron Swords.
By the evening of the first day of the war, the IDF had managed to retake most of the territory under terrorist control. The following day, Israel regained control over all its lands.
According to the Palestinian Ministry of Health, more than 900 people have died in Gaza, including 260 children, and over 4,000 have been injured.