Sandu's dog bites Austrian President: Media reveals video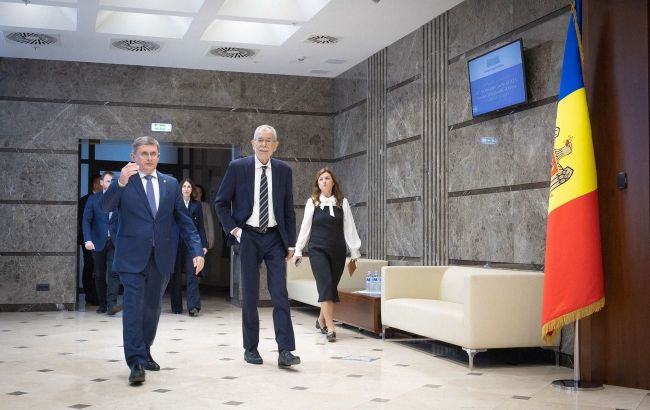 Alexander Van der Bellen, President of Austria (Photo: facebook.com/igorgrosupentrumoldova)
The dog of Moldova's President Maia Sandu bit Austrian President Alexander Van der Bellen during his visit to Chisinau, reports Realitatea.md.
The news agency released a video where the Moldovan President's dog was seen biting Van der Bellen on the hand as he attempted to pet her. The incident occurred while the leaders were walking in the courtyard of the Moldovan President's administration building.
Sandu quickly calmed her dog and apologized to her colleague. She explained the dog's behavior by saying, "There are many people here."
In subsequent photos from Van der Bellen's meetings with Moldova's Parliament Speaker Igor Grosu and Prime Minister Ion Chicu, the Austrian President was seen with a bandaged hand.
Photo: President of Austria with a bandaged hand (facebook.com/igorgrosupentrumoldova; facebook.com/recean.md)