Sanctions against Russia - Biden announced new restrictions on August 24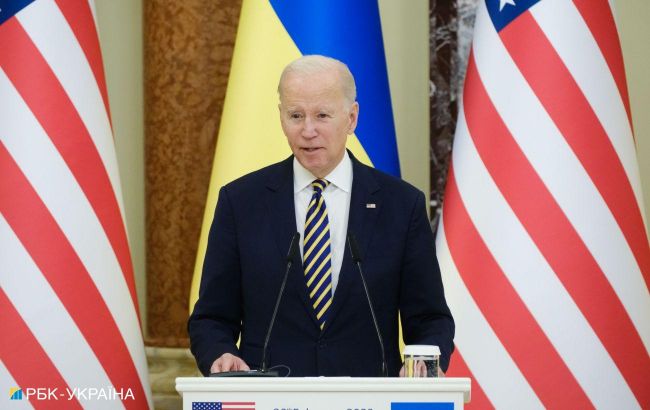 President of the United States, Joe Biden (Photo: RBC-Ukraine, Vitalii Nosach)
President Joe Biden stated that the United States and other countries worldwide are working to hold Russia accountable for the ongoing war. Today, new sanctions against the country-terrorist will be announced, according to the White House press service.
"Today, the people of Ukraine are once more marking their Independence Day, while suffering the all-out assault of Putin's craven war for land and power. For eighteen months, Ukrainian families have lived under the daily threat of Russian rockets and the reality of brutal attacks. But the people of Ukraine have refused to break," Biden said.
According to the President, brave Ukrainians have defended Ukraine's sovereignty and territorial integrity since the first Russian invasion. They also show the world that freedom is worth fighting for.
"The United States will continue our work, together with partners all around the world, to support Ukraine's ability to defend itself against Russia's aggression, to uphold the foundational principles of the UN Charter, and to help the Ukrainian people build the secure, prosperous, and independent future they deserve," the President added.
The unwavering and enduring commitment of the United States to Ukraine, as noted by the White House, will continue. Together with partners, the States will continue to support our country in the long term. It will also work to hold Russian forces accountable for war crimes and atrocities committed against Ukraine.
"And today, we are announcing new sanctions to hold those responsible for these forced transfers and deportations to account and to demand that Ukrainian children be returned to their families," Biden stated.