SAMP/T system deployed and functioning in Ukraine - Macron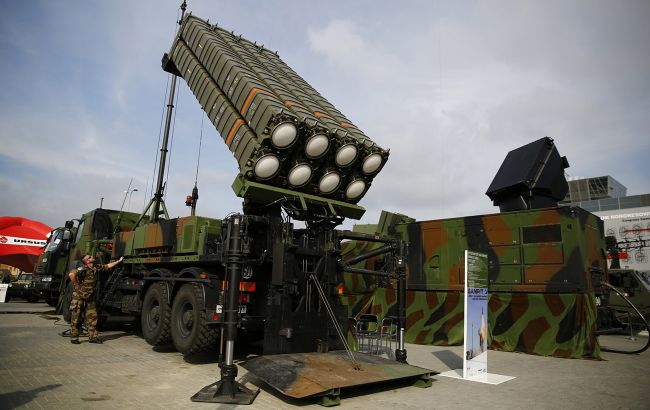 SAMP/T air defense system (mil.in.ua)
French-Italian SAMP/T air defense system has been deployed and functioning in Ukraine, according to the French President Emmanuel Macron, as reported by Le Monde.
According to Macron, the medium-range air defense system has already been "protecting key facilities and people's lives" in Ukraine.
SAMP/T in Ukraine

SAMP/T is an anti-missile system capable of destroying aerodynamic targets at a range of up to 150 km and at altitudes of up to 25 km, and ballistic missiles at a range of up to 25 km.
In February 2023, Italian Prime Minister Giorgia Meloni announced that Italy and France would send SAMP/T to Ukraine. The system was initially planned to be delivered in spring, but experienced slight delays.
It was reported in mid-May that the system had already arrived in Ukraine and specialists began its maintenance.