Russians use Ukrainian army uniforms on Tavria front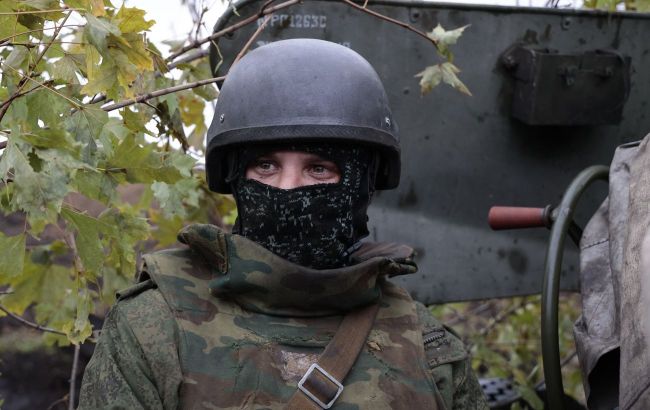 Russians use Ukrainian army uniforms on Tavria front (Getty Images)
Russian military forces on the Tavria front are using Ukrainian Armed Forces uniforms, but the Ukrainian military can recognize the enemy and not allow them close, according to Tavria front defense forces spokesperson Oleksandr Shtupun.
Previously, he had mentioned that but did not describe it as a widespread phenomenon.
"Because there are no uniforms, but let's say some specific units do this on their own initiative, maybe by order (they put on uniforms). I understand that they have very few of our uniforms, so it cannot be called a widespread phenomenon," Shtupun said.
According to him, this has occasionally been observed since the beginning of the large-scale invasion near Chernihiv, Kyiv, and later near Bakhmut in the Luhansk region. On the Tavria front, the enemy continues to violate the rules of warfare.
Shtupun explains that by doing this, the enemy is trying to deceive Ukrainian military personnel so that they would allow him into their positions, but the Ukrainian forces have certain algorithms for understanding "friend or foe," so it's not easy to deceive the military.
The situation on the Tavria front
Today, it was reported that Ukrainian military forces are successfully holding their defense on the Tavria front. In particular, over the past day, the Ukrainian troops repelled attacks in the areas of Avdiivka, Maryinka in the Donetsk region, and Robotyne in the Zaporizhzhia region.
Units of the missile forces and artillery of the defense forces of the Tavria front carried out 821 firing tasks during the day.
"The total losses of the enemy amounted to 176 individuals (irreversible - 59, wounded - 117). 38 units of enemy military equipment were destroyed," the statement said.
Last July, the General Staff of the Ukrainian Armed Forces reported that Russian occupiers dressed in Ukrainian military uniforms with white armbands during the assault in the area of Pisky settlement in the Donetsk region.