Russians twice targeted Ukraine's Intelligence building, latest in May - The Economist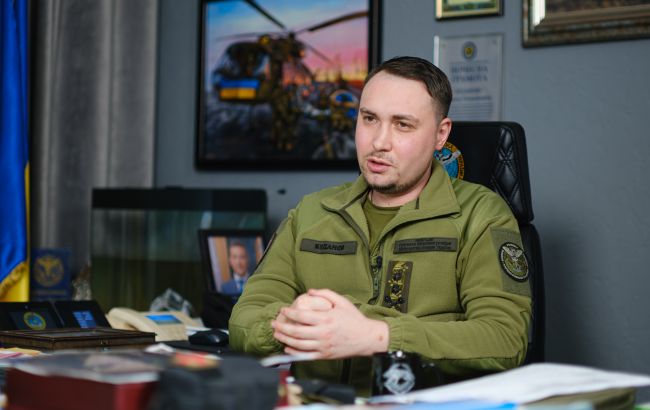 Chief of the Defense Intelligence of Ukraine Kyrylo Budanov (RBC-Ukraine, Vitaliy Nosach)
Russia has attempted at least twice to strike the building of Ukraine's Main Intelligence Directorate of the Ministry of Defense in Kyiv with missiles. The most recent attack occurred in May 2023, as The Economist reports.
The publication says that the Russians targeted the Intelligence directorate building on Rybalsky island in March 2022 and again in May this year. Ukrainian intelligence officers said that the first Russian attack left many paralyzed with fear.
"The officers recall "terror" as missiles landed, windows popped and ramshackle buildings crumbled at the edges. The men, waiting in a reception area for a meeting with their boss, fell to the floor. Moments later a door beside them opened, and Major-General Kyrylo Budanov stepped out. "Everything is fine," one recalls him grunting before he ordered them to get back to work," the media says. "He dusted himself off, put his cap on, and went outside to inspect the damage," the unnamed intelligence officers recalled.
The Economist says that on May 29, 2023, the Russians tried to attack the headquarters of the Intelligence directorate with ballistic and cruise missiles, as well as drones. They narrowly missed the office and a car bridge, while drones damaged another building. Then, anti-aircraft defense forces shot down 11 missiles in the Kyiv region.
The media reports that afterward, Russian President Vladimir Putin boasted of a "precise strike", and Russian propagandists claimed that Budanov had been evacuated to Germany with injuries and had allegedly fallen into a coma. However, the media stresses that none of these claims are true.
Russian fakes
Recently, information about the supposed serious injury of Chief of the Defense Intelligence of Ukraine Kyrylo Budanov appeared in Russian media. Propagandists claimed that he was in a coma and had supposedly been evacuated to Germany. Later, German media denied this information.
Budanov himself recently commented on the Russian fakes. He called them "offhand" and "laughable".