Russians transferred ZNPP fifth unit to cold shutdown - IAEA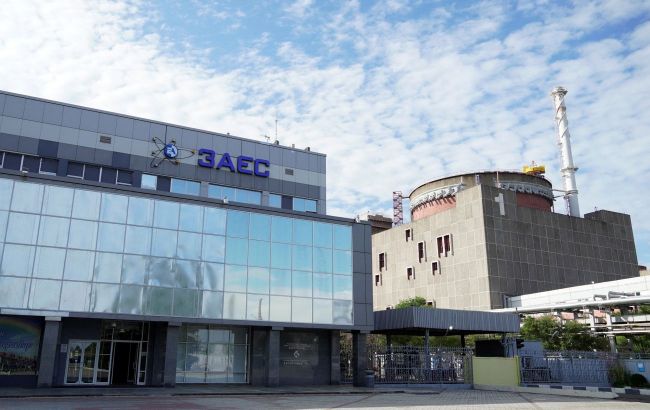 The International Atomic Energy Agency (IAEA) providing information about the situation on the ZNPP (Photo: Getty Images)
Russian occupiers, after the transfer into the hot shutdown of the fourth power unit of the Zaporizhzhia Nuclear Power Plant, have cooled down the fifth power unit, according to the relevant report from the International Atomic Energy Agency (IAEA).
According to the information provided by the IAEA, the decision to cool down the fifth reactor of the ZNPP was made with the purpose of conducting repair works on the power unit, which can only be performed in a cold shutdown state.
This decision was made three days after the Russian occupants brought the fourth power unit back from cold shutdown to a hot state. As reported by the IAEA, steam from the fourth power unit is now being used for the purification of wastewater at the ZNPP, while the other reactors remain in cold shutdown mode.
The IAEA experts suggested installing an external steam boiler on the ZNPP to switch all the power units of the nuclear plant to a cold shutdown mode.
Meanwhile, the IAEA experts who are present on the ZNPP visited the fifth power unit yesterday to inspect the reactor containment, spent fuel pool, and steam generator. According to their assessment, all the equipment seemed to be in normal condition.
No mines or explosive devices were found inside the power unit by the organization's experts. However, mines are still reported to be present around the perimeter of the nuclear power plant. Additionally, the occupants are preventing the IAEA experts from accessing the roofs of the power units, where, according to Ukrainian intelligence, explosives may be located.
ZNPP situation
As of the given situation, the Zaporizhzhia Nuclear Power Plant has been under the control of Russian occupiers since March 2022. Due to deliberate Russian shelling, the plant has been effectively disconnected from the power grid, leading to the majority of the reactors being put into cold shutdown mode. However, the fifth power unit had remained in a hot shutdown state to maintain the station's operational capabilities.
Recently, the occupiers also brought the fourth power unit back to a hot state, posing a threat to the nuclear plant. The issue lies in the fact that after the destruction of the Kakhovka Hydroelectric Power Station and the depletion of the reservoir, it has become practically impossible to replenish the spent fuel pool with cooling water. Having two reactors in a hot state could accelerate the drying out of this pool, potentially leaving the ZNPP without proper cooling.