Russians surrender massively in the Tavria direction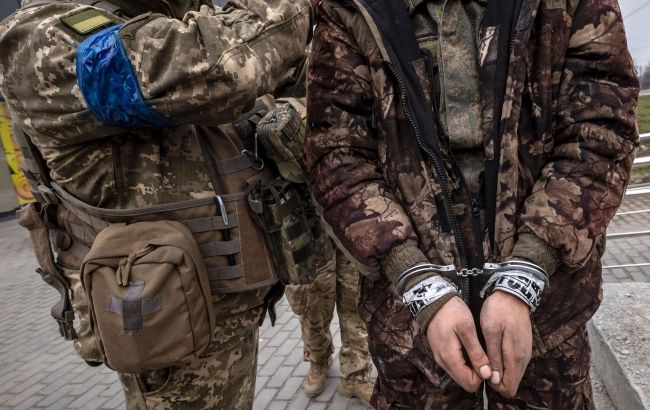 Over a dozen Russian occupants surrendered yesterday in the Tavria sector (Photo: GettyImages)
Over the past day, on November 12, our troops reportedly eliminated 455 Russian terrorists on the Tavria front. More than a dozen occupiers surrendered to captivity, according to the commander of the Tavria Operational Strategic Group, Oleksandr Tarnavskyi.
During the day, the enemy:
carried out 22 air strikes;
engaged in 43 combat clashes;
conducted 576 artillery shelling.
As noted by Tarnavskyi, Ukrainian soldiers are currently holding the defense on the Avdiivka front. Rocket troops and artillery units from the Tavria Operational Strategic Group reportedly performed 847 fire missions during the day. Meanwhile, an offensive operation continues on the Melitopol front.
Enemy losses:
455 occupiers;
1 tank, 2 armored vehicles;
2 artillery systems;
3 UAVs;
2 ammunition depots.
Additionally, 7 units of enemy military equipment were reportedly damaged.
Russian losses in the war
As of Monday, November 13, Russia's losses in the war in Ukraine amounted to 800 occupiers. The total number of casualties in the Russian army since the beginning of the invasion is reported to be 312,550 military personnel.
Moreover, the Ukrainian Armed Forces reportedly destroyed 10 artillery systems, 5 tanks, and 2 drones in the past day.