Russians shelled Kherson region at night, killing 6-year-old child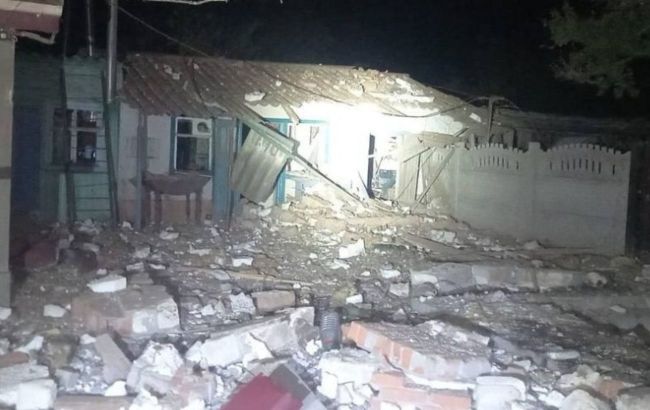 A 6-year-old boy died in the shelling of a house in Kherson region (t.me/phogovua)
After midnight, on September 14, Russian forces shelled the village of Novodmytrivka in the Kherson region. The projectiles struck a residential house, resulting in the tragic death of a 6-year-old boy, while his 13-year-old brother and three other adults were injured, according to the Kherson regional prosecutor's office.
"Enemy projectiles targeted a private house and its premises. As a result, a 6-year-old boy sustained injuries incompatible with life," the report said.
Additionally, his 13-year-old brother has been hospitalized in critical condition.
"Three neighbors who tried to provide assistance also suffered injuries, falling under enemy fire," the authorities added.
The incident caused damage to multiple private houses and outbuildings.
Ambulance under fire
According to Oleksandr Prokudin, the head of the Kherson Regional Military Administration, "an ambulance also came under enemy fire. The vehicle was damaged, the medics were not injured."
Shelling of the Kherson region
A part of the Kherson region was liberated by Ukrainian forces in the fall of the previous year. However, despite the liberation of populated areas in the region, Russian forces continue to shell them with artillery. For instance, on September 13, occupiers shelled Odradokamenka in the Kherson region, using aviation, resulting in two injured individuals.