Russians shelled Bilozerka, Kherson region: One fatality and multiple injuries reported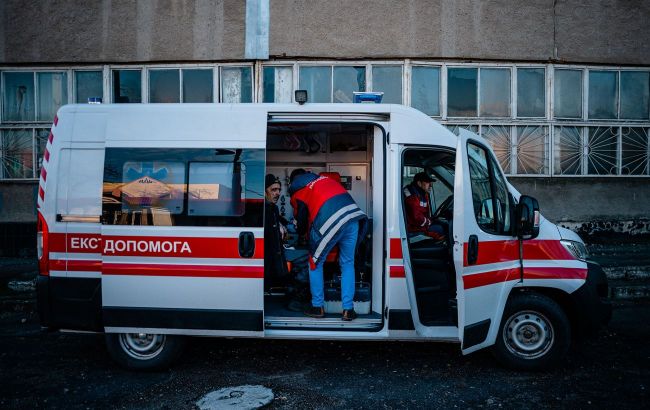 Photo: Russians massively shelled Bilozerka, Kherson region, one person was killed and wounded (Getty Images)
The Russian terrorists conducted a large-scale attack on Bilozerka in the Kherson region, resulting in casualties, including one fatality, reports Kherson Regional Military Administration, Oleksandr Prokudin in his Telegram channel.
"According to preliminary information, one person was killed and two others were injured. Enemy fire damaged residential buildings, a grocery store, and a critical infrastructure facility. At present, Bilozerka and the surrounding villages are without electricity," reported Prokudin.
Prokudin mentioned that once the security situation permits, energy workers will initiate efforts to restore power to civilian homes promptly.
Casualty count rises
"According to the updated information, five people were injured. Rescuers recovered the body of the deceased from under the rubble of the building," Prokudin added.
Photo: Russians massively shelled Bilozerka, Kherson region, one person was killed and wounded (t.me/olexandrprokudin)
The following individuals were injured as a result of the shelling:
A 28-year-old woman
A 56-year-old woman
A 34-year-old woman
A 62-year-old man
All the victims have been transported to the hospital.
Situation in the Kherson region
After the liberation of the right bank, a part of the region remained under constant shelling by the occupiers. The Russians are targeting the civilian population using heavy weapons, artillery, and aviation.
Prokudin reported that on November 15, Russian terrorists conducted 94 attacks, firing 531 shells from various weapons, including mortars, artillery, Grads, tanks, DSK, LNG, S-60, UAVs, and aviation. Among these attacks, 45 shells were aimed at Kherson.
"The Russian military targeted residential quarters of population centers in the region, including an educational institution in the Kherson region. Due to Russian aggression, one person was injured," added Prokudin.