Russians shell Kherson in the morning, killing two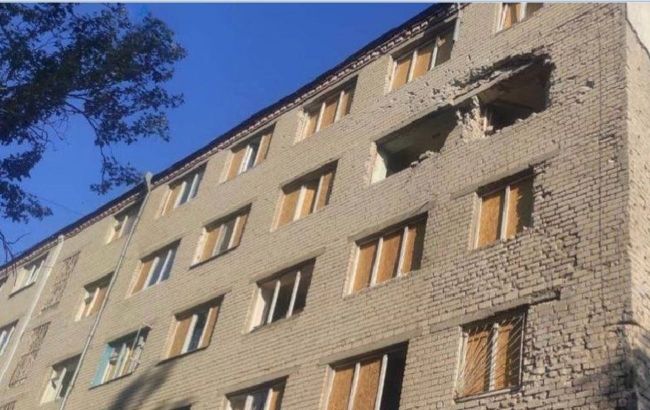 Russian occupiers attacked Kherson using artillery in the morning, killing two (t.me/pgo_gov_ua)
Russian Federation forces carried out an artillery attack of the city of Kherson at around 6:00 a.m today.
"Two local residents, a man and a woman, sustained injuries incompatible with life. Information regarding the casualties is being clarified," the statement said.
Residential buildings were also damaged.
Under the procedural guidance of the Kherson District Prosecutor's Office, a pre-trial investigation has been initiated into the criminal case regarding the violation of laws and customs of war, combined with intentional homicide (Part 2 of Article 438 of the Criminal Code of Ukraine).
Shelling of Kherson

Despite the fact that Kherson, which is the regional center, was liberated from the occupiers in November of last year, Russians continue to shell the city using tanks and artillery.
According to Natalia Humeniuk, the spokesperson for the Southern Operational Command, the occupiers employ the tactic of carpet bombing when shelling Kherson and the surrounding region. In her opinion, the enemy seeks to turn the local population against the Defense Forces, creating the illusion that it was "more peaceful during the times of the Russian peace." Another recent shelling of Kherson resulted in a man and two children injured.