Russians seek to freeze war and make shocking events routine - Zelenskyy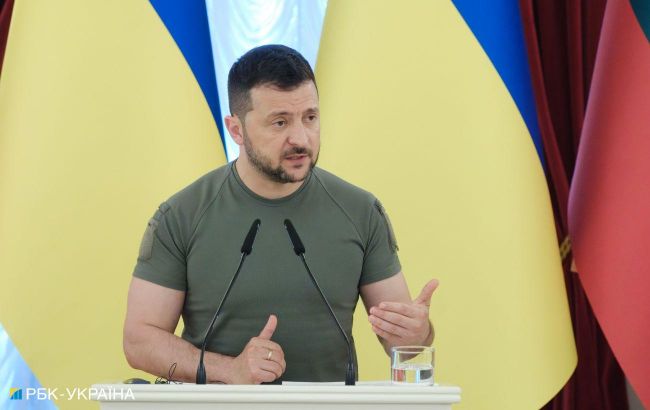 President of Ukraine Volodymyr Zelenskyy (Vitalii Nosach, RBC-Ukraine)
Russians are currently trying to freeze the war against Ukraine and make shocking events seem ordinary, according to Ukrainian President Volodymyr Zelenskyy.
"They (Russians) want genocide to become something in the background. They want to freeze the war and turn shocking events into something routine," the head of the state said in his address to Dutch students.
Zelenskyy notes that the world has not yet united enough against such Russian actions, so Ukraine is trying to establish new partnership relations.
The president highly appreciated the Netherlands' contribution to assisting Ukraine.
"Your contribution helps us unite the world for common values. It makes our defense stronger," Zelenskyy added.
Netherlands-Ukraine ties
The Netherlands has been one of Ukraine's key allies since the beginning of Russia's full-scale invasion. They provide both economic and military assistance to Ukraine.
In particular, the Netherlands leads an aviation coalition, within which Ukrainian pilots are trained to use F-16 aircraft. The initiative also involves further transfer of fighter jets.