Russians possibly shot down their own plane near occupied Tokmak, Zaporizhzhia region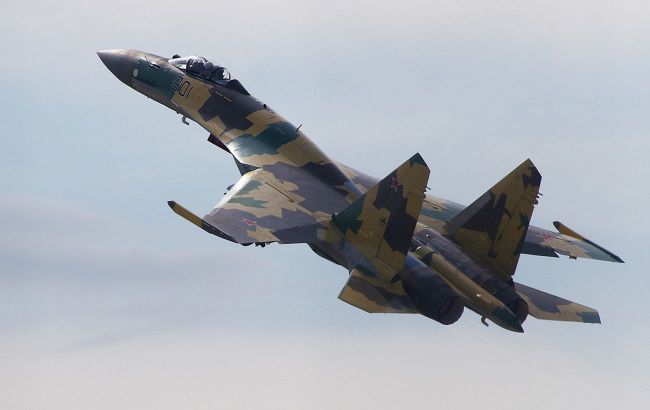 Su-35 (wikipedia org)
Russian troops may have shot down their own plane in the area of temporarily occupied Tokmak in the Zaporizhzhia region, according to local Telegram channels and Mayor of Melitopol Ivan Fedorov.
According to Fedorov, the enemy does not want to continue the war, so they are engaged in self-destruction. He added that there is information about five cases when invaders destroyed their own soldiers.
"Overnight, something happened with a plane that constantly terrorizes our Ukrainian soldiers on the Zaporizhzhia front line," said the mayor.
Local Telegram channels note that the occupiers themselves acknowledged the destruction of the plane, which turned out to be a Su-35 fighter.
"The Su-35 aircraft and its pilot will no longer fight against Ukraine thanks to the high-quality work of the Russian air defense," writes the Berdiansk Today Telegram channel.
Russian planes in Ukraine
Since February 2022, the Russian Aerospace Forces have lost about 90 aircraft in battles. The service life of those remaining is expiring much faster than planned.
Russia is also losing planes on its own territory. For example, in mid-August, a Russian training plane L-39 crashed near an airfield in the Krasnodar Krai. One of the crew members died.