Russians moving Soviet weapons in Crimea, partisans report (video)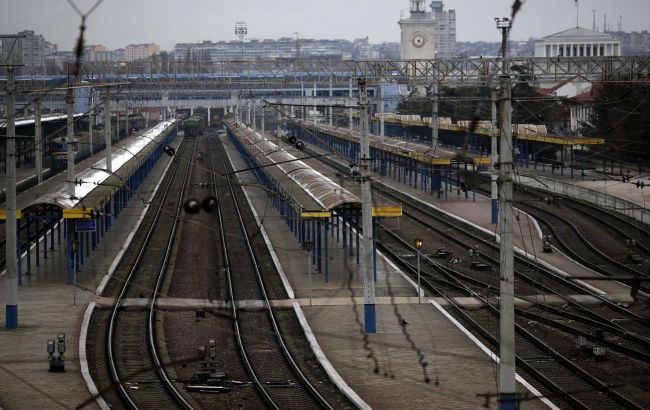 Russians moving Soviet weapons in Crimea (Getty Images)
Partisans in temporarily occupied Crimea have observed Russia transferring Soviet-era weapons. They may be delivered to the Zaporizhzhia region, according to ATESH.
Partisans have observed the transfer of Soviet howitzers D-20, which the Russians took out of storage.
The partisans also report that at the Ostryakove railway station in the town of Hvardiiske, there have been more frequent cases of transferring various equipment and machinery in the direction of Dzhankoi, most likely towards the Zaporizhzhia direction (Melitopol). Crimean hospitals are filled with wounded from this direction.
"It is noteworthy that the D-20 howitzer (152mm) in its modification D-22 is used on the 2S3 Akatsiya self-propelled artillery units, the destruction of which has become more frequent on the front," the report says.
In Hvardiiske, besides the railway station, there is an airfield that the occupiers use for their own purposes.
The situation in Crimea
Earlier, partisans in Crimea found the Russian trenches near Feodosia, defensive lines, and firing points. The occupiers out of fear of a Ukrainian counteroffensive are digging trenches.
The Russians have also started setting up firing positions directly on the beaches of Yevpatoria.