Russians, frustrated by failures on the front, terrorize residents of Kherson region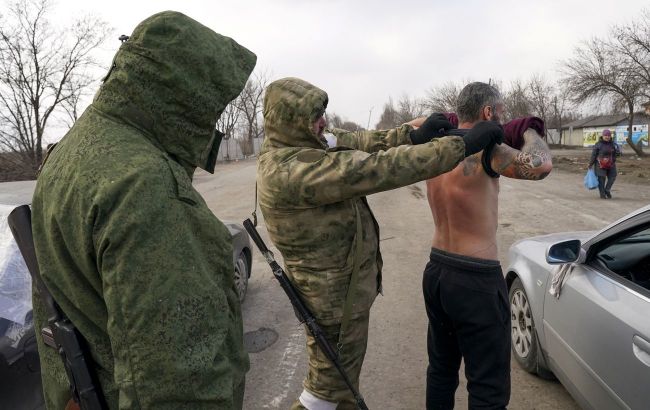 Russians commit violence in TOT (photo: Getty Images)
According to the Center, a series of successful strikes on the enemy's rear and effective reconnaissance and sabotage raids by the Ukrainian Defense Forces along the Dnipro have significantly undermined the morale and psychological state of enemy forces.
This is attributed to the fact that the most combat-ready units of the occupiers have been redeployed to the Zaporizhzhia sector of the front, leaving reserve forces along the Dnipro. Incidents of desertion and abandonment of positions have become more frequent.
"However, deserters also pose a threat to the civilian population as they are armed and unrestrained by any moral principles or limitations. Soldiers and officers of the occupying forces commit crimes, kidnap people for the purpose of seizing their material possessions, and engage in the assault of women, including minors," reported the National Resistance Center.
Search for partisans in occupied territories
Recently, Russian occupiers have intensified their search for partisans in the areas of Zaporizhzhia, Kherson, Donetsk, and Luhansk regions under their control.
In Melitopol, for instance, the occupiers have started installing video cameras throughout the city, and they continue to abduct civilians in search of terrorists and partisans.
It has also recently come to light that the Russians have deployed a special-purpose police unit from the Republic of Dagestan to the Zaporizhzhia region. This suggests their intention to overcome the Ukrainian resistance in the region.