Russians reinforce following Kakhovka dam destruction in Ukraine, British intelligence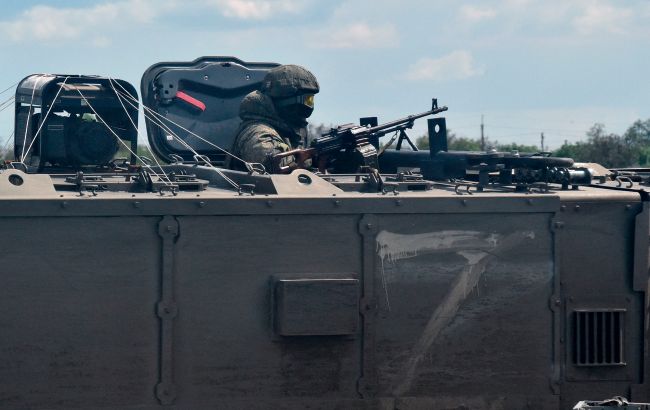 Russian army moves units of the Dnipro group (Getty Images)
Explosion of the Kahovka Hydroelectric Power Plant enables Russian forces to conduct relocations and reinforce other fronts. Moscow believes that the Armed Forces of Ukraine will be unable to cross the Dnipro River, as reported by the Ministry of Defense of the United Kingdom on Twitter.
According to British intelligence, over the last ten days, Russia has highly likely started relocating elements of its Dnipro Group of Forces (DGF) from the eastern bank of the Dnipro River to reinforce the Zaporizhzhia and Bakhmut sectors..
This potentially involves several thousand troops from the 49th Army, including its 34th Separate Motorised Brigade, as well as Airborne Forces (VDV) and Naval Infantry units.
"The Dnipro Group of Forces redeployment likely reflects Russia's perception that a major Ukrainian attack across the Dnipro is now less likely following the collapse of Kakhovka Dam and the resulting flooding," the British Ministry of Defense states.
Destruction of the Kahovka Hydroelectric Power Plant

The Kahovka Hydroelectric Power Plant, which was under Russian control since the invasion on February 24, was detonated early in the morning of June 6, causing floodwaters to surge into the conflict zone in southern Ukraine, destroying agricultural land and disrupting water supply for the majority of the population.
Experts from the international human rights law firm Global Rights Compliance are 80% confident that the Russians were responsible for the explosion, although they deny it.
The Russians also denied the UN access to the areas on the left bank of the Kherson region that were affected by the destruction of the Kahovka HPP.
In early June, the Ukrainian Armed Forces launched offensives on multiple fronts. As of today, they have already liberated eight settlements in the Zaporizhzhia and Donetsk regions.