Russians come up with new way to force Ukrainians to obtain Russian passports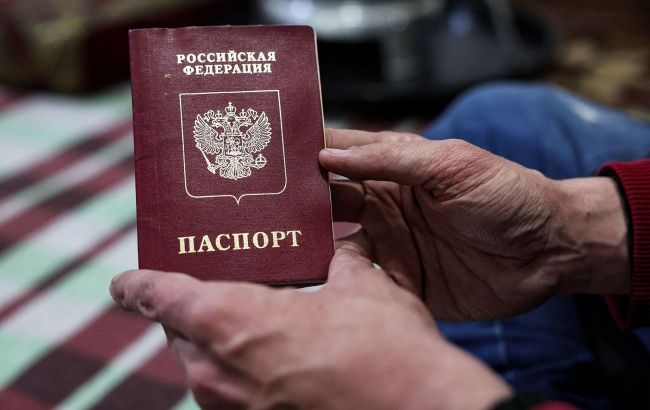 Russian passport (Getty Images)
Russian occupiers constantly come up with new ways to force Ukrainians to obtain Russian passports. This time, citizens are being denied medical services, according to the National Resistance Center of Ukraine.
According to the data, since September 1, Ukrainians do not get medical aid in hospitals in the temporarily occupied part of the Zaporizhzhia region if they do not have an enemy passport and Russian health insurance.
In this way, Russians continue systematic pressure on the residents of the temporarily occupied territories.
Forced passportization in the occupied territories of Ukraine
After seizing parts of Ukraine's territory, Russian occupiers began to force the local population to obtain Russian passports. When they realized that people refused, they decided to issue passports forcibly, deliberately creating conditions where individuals had no choice but to take a Russian passport. For example, Russians only provided school supplies to children whose parents had the enemy's passport. All other children did not receive any assistance.
Furthermore, occupiers previously incentivized parents of teenagers to obtain passports with financial rewards. For instance, if a 14-year-old received a Russian passport, the occupiers promised their parents payments from the maternity capital fund.