Russians attack residential neighborhood in Kherson: Family with children end up in fiery trap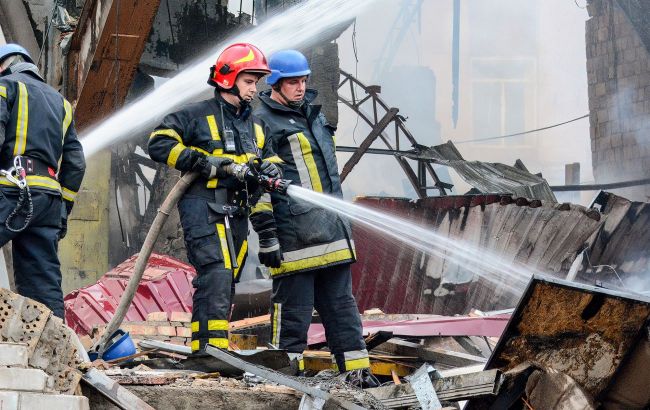 Illustrative photo (Photo: Getty Images)
Russian terrorists attacked a residential neighborhood in Kherson with a drone. As a result of the strike, a family with children found themselves in a fiery trap, according to the head of the Kherson Regional Military Administration, Oleksandr Prokudin.
"As a result of the enemy's strike, a fire broke out. Four people found themselves in the fiery trap: a mother and three children, aged 3 and 5, as well as a 4-month-old baby," stated Prokudin.
Firefighters managed to rescue the family.
Kherson region situation
In the Kherson region, particularly in Kherson itself, Russian terrorists have been daily shelling the region with heavy weapons, aviation, and drones since the Ukrainian Armed Forces liberated the right bank of the Kherson region.
On September 30, terrorists carried out 102 shelling attacks on the territory of the Kherson region, launching approximately 560 shells from mortars, artillery, tanks, aviation, and drones.
The Russians targeted:
Residential areas in populated areas of the region, a school building, a stadium, a factory's territory, and a garage cooperative in Kherson.
A shop, the territory of an educational institution, and a critical infrastructure facility in the Kherson district, as well as 5 social sector objects in the Beryslav district.