Russians abduct another Zaporizhzhia NPP worker and torture him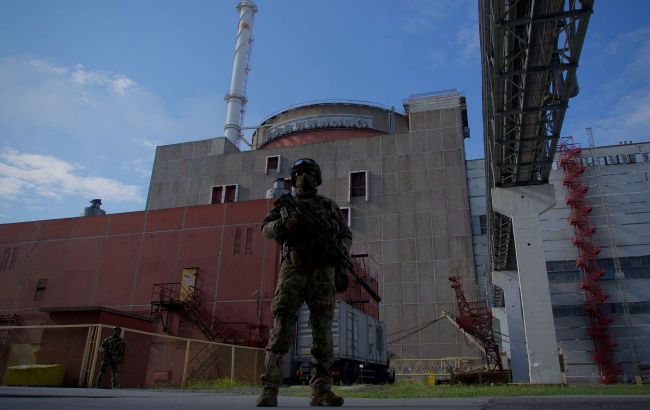 Russians abduct another Zaporizhzhia NPP worker and torture him (Getty Images)
Russian invaders kidnapped another employee of the occupied Zaporizhzhia Nuclear Power Plant (ZNPP). He is constantly tortured, as a state enterprise operating all nuclear power plants in Ukraine Energoatom reports.
"More than a month ago, on June 23, 2023, the invaders kidnapped Serhii Potynga, the occupational safety engineer of the temporarily occupied Zaporizhzhia NPP," the message reads.
It is noted that he stayed in Enerhodar and worked at the station. He was seen in the police station, where the Russians are holding the city's residents and the workers of the ZNPP.
The ZNPP employee is being tortured
"Serhii, being in total captivity of the Russians, is regularly subjected to torture and physical violence. And after the torture, the invaders always send the engineer to the hospital so that he does not die," added Energoatom.
Photo: Serhii Potynga (facebook.com/energoatom.ua)
At the same time, Russians have not brought any charges against the man, but continue to repress them. Relatives of Serhii live in the temporarily occupied city, and they confirm that he is currently alive.
Appeal to the IAEA
"We appeal to IAEA Director General Rafael Grossi and the entire world community to make maximum efforts and take all possible measures to release all ZNPP workers who are being held captive by Russian terrorists," Energoatom writes.
The Russians regularly kidnap ZNPP workers
A year ago, it was reported that the Russian military had abducted about 20 residents of the occupied Enerhodar region of the Zaporizhzhia region in one week. At the same time, 11 of them are ZNPP employees.
Also in October, the Russian occupiers kidnapped the Deputy General Director of the ZNPP Valerii Martyniuk.
In April of this year, it became known that the Russian occupiers kidnapped four more employees of the Zaporizhzhia NPP. The workers were "loyal" to the occupying leadership of the station.