Russian State Duma announces imminent withdrawal from nuclear test ban treaty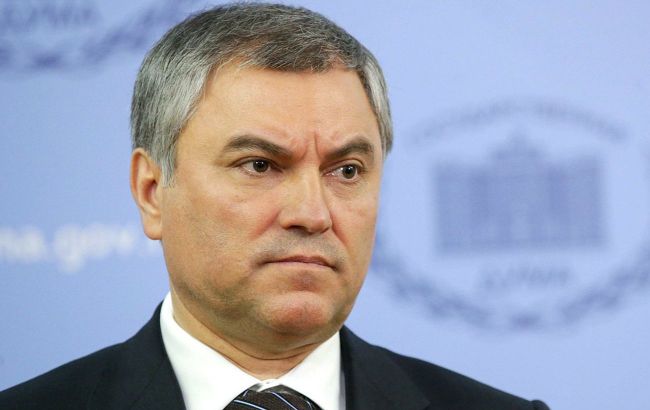 Russia's State Duma Speaker Vyacheslav Volodin (Photo: duma.gov.ru)
Vyacheslav Volodin, the spokesperson for the State Duma, stated that the Russian Federation would quickly consider the issue of canceling the ratification of the Comprehensive Nuclear Test Ban Treaty after President Vladimir Putin suggested the possibility of resuming nuclear tests, according to Reuters.
"At the next meeting of the State Duma Council, we will discuss the issue of revoking the ratification of the Comprehensive Nuclear Test Ban Treaty," Volodin said.
On October 5, Putin stated that Russia's nuclear doctrine does not require updating, but he is not ready to say whether Russia needs to resume nuclear tests. Putin said that Russia should consider canceling the ratification of the Comprehensive Nuclear Test Ban Treaty because the United States signed it but did not ratify it.
As Reuters notes, Putin's words, echoed by Volodin, indicate that Russia will likely withdraw its treaty ratification, which bans nuclear explosions everywhere.
Russia, inheriting nuclear weapons from the Soviet Union, possesses the world's most giant nuclear warheads.
The resumption of nuclear tests by Russia, the United States, or both would cause profound destabilization at a time when tensions between the two countries are higher than ever since the Cuban Missile Crisis in 1962, Reuters notes.
Comprehensive Nuclear Test Ban Treaty
According to the United Nations, about 12.5 thousand nuclear weapons exist worldwide. The Comprehensive Nuclear Test Ban Treaty was adopted in 1996. It was signed by 185 countries and ratified by 170, including three states with nuclear weapons: France, Russia, and the United Kingdom.
However, for the treaty to enter into force, it must be signed and ratified by 44 specific states possessing nuclear technologies, eight of which have not yet confirmed it: China, Egypt, India, Iran, Israel, North Korea, Pakistan, and the United States.
The nuclear threat from the Kremlin
According to the Levada Center poll, about 30% of Russians expect Putin to launch a nuclear strike on Ukraine.
Meanwhile, U.S. President Joe Biden stated that the threat of using tactical nuclear weapons by Russian President Vladimir Putin is "real."