Russian sunk tank retrieved and fighting against its former owners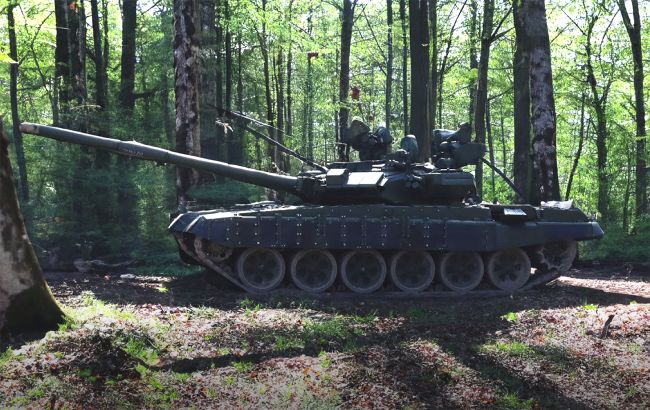 Ukrainian Armed Forces repair a sunk Russian T-90 and send it to the front to destroy the enemy (video screenshot)

"The video shows the drowned T-90 abandoned by the Russian occupiers and later pulled out of the water by our military," the report said.
The photo displays the trophy tank after comprehensive restoration. "The tank is now fighting against its former owners," added the specialists.
Destruction of Russian T-90 "Proryv" (Breakthrough - ed.) by the Ukrainian Armed Forces

It's not the first time that Ukrainian military destroys or retains Russian T-90 "Proryv" tanks. The T-90M is an upgraded version of the T-90 battle tank equipped with the Ainet complex, allowing for firing projectiles with remote detonation. Russia employed approximately 20 T-90M tanks for the invasion of Ukraine.
Recently, the Armed Forces of Ukraine have destroyed one such tank using a grenade, another one was neutralized by a drone in the Soledar area of the Donetsk region, and another one was previously destroyed on the Kupiansk-Lymanske front.