Russian shelling of Ukraine on August 10: details of the aftermath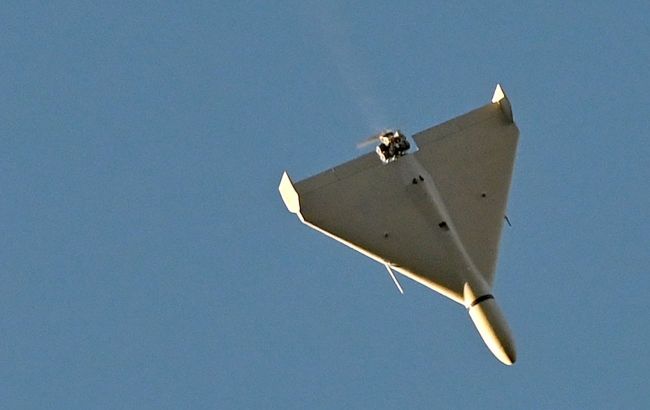 Russian forces once again launched a series of kamikaze drone attacks, Shahed-type, on Ukraine (Photo: Getty Images)
In the early hours of August 10, Russian forces once again launched a series of kamikaze drone attacks, Shahed-type, on Ukraine. The majority of enemy drones were successfully intercepted by Ukrainian air defense systems; however, impacts were recorded at an oil depot in the Rivne region.
Rivne region
Russian military carried out a drone kamikaze attack on the Rivne region, resulting in the destruction of an oil depot.
"During the night, Rivne experienced a mass drone attack. Unfortunately, an oil depot in the Dubno area was destroyed. There have been no casualties. At the scene, 45 rescuers and 14 units of equipment are currently operating, along with a firefighting train," Vitaliy Koval, the head of the Rivne Military State Administration reported.
Koval emphasized that the chemical and radiation levels at the impact site remained within normal range, and there would be no need for civilian evacuation.
Kyiv region
According to the Kyiv Regional Military Administration, the enemy launched another attack with unmanned aerial vehicles (UAVs) on the region overnight. The air alarm lasted for over three hours, and the region's air defense was actively engaged.
No instances of direct hits were reported, and there were no casualties. Preliminary information also suggests no debris from the drones fell. Rapid response teams continue their efforts to identify possible damages.
Khmelnytskyi region
During the air alarm, explosions were heard in the Khmelnytskyi region overnight, as reported by the regional administration. Ukrainian air defense forces were activated, and no hits or casualties were reported.
Ukrainian Air Defense operations
"On the night of August 10, the enemy launched an attack using Iranian drones from the northeast direction, originating from the Kursk region. The attack lasted from 11:00 p.m. to 4:00 a.m.," the Ukrainian Air Force stated.
In total, Russian occupying forces deployed 10 Shahed-136/131 attack drones throughout the night.
Ukrainian air defense forces successfully neutralized 7 of the hostile UAVs.