Russian shelling of Odesa region: number of injured increased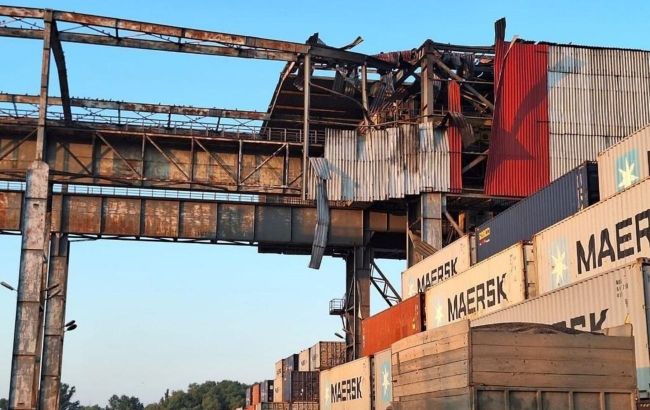 The number of injured in the shelling of Odesa region increased to seven (t.me/UA_National_Police)
According to Oleh Kiper, Head of Odesa Regional State Administration, the number of casualties from the recent nighttime Russian drone attack in Odesa region has increased to seven.
"The drone attack on the port infrastructure of Odesa region resulted in injuries to seven individuals. Two of the victims received immediate medical assistance at the scene, while five others were hospitalized," Kiper said.
One of the injured individuals is in critical condition and is currently in the intensive care unit. Fortunately, his condition has been stabilized, and preparations are underway to transfer him to a specialized medical facility.
Another person is in moderate condition, suffering from injuries of intermediate severity.
The remaining three individuals sustained minor shrapnel wounds and bruises. They have received all necessary medical attention and have been sent for outpatient treatment, not requiring hospitalization.
Shelling of Odesa region

Following the withdrawal from the grain deal, Russia has been launching attacks on Southern Ukraine almost every night. In the latest incident, Russian forces targeted the Danube ports in the Odesa region using Shahed drones.
The attack resulted in damage to infrastructure, with three grain warehouses destroyed in the Reni port.