Russian revolt should not shift international focus from supporting Ukraine - Estonian Prime Minister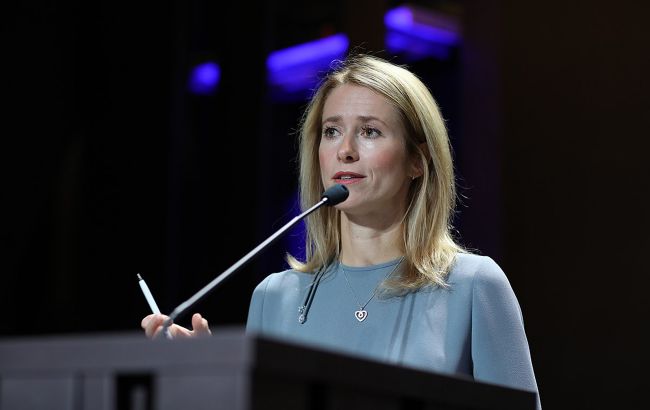 Estonian Prime Minister Kaja Kallas (GettyImages)
The recent revolt in Russia should not shift international attention from supporting Ukraine, said Estonian Prime Minister Kaja Kallas, as reported by ERR.
Kallas said that the impact of the revolt led by PMC Wagner's leader Yevgeny Prigozhin would manifest in the war against Ukraine only after some time.
"Our priority remains ensuring that the international community's focus remains on Ukraine's victory and supporting the Ukrainian people until they defeat the aggressor," Kallas said.
The Estonian Prime Minister assured that the events unfolding in Russia do not pose a threat to Estonia, and the government closely monitors the situation and shares information with allies and partners since Russia remains "unpredictable" as before.
"While Prigozhin may have halted, the situation and its long-term consequences raise many questions. For this reason, our border will remain under enhanced security, and we advise Estonian residents not to travel to Russia," she added.
Revolt in Russia

Last week, Prigozhin accused Russian forces of attacking his mercenaries' rear camps. The alleged order was supposedly given by Russian Defense Minister Sergey Shoygu.
On June 24, the Wagner mercenaries managed to enter Rostov and seize military facilities in the city. Later, they went towards Moscow.
However, following negotiations with self-proclaimed Belarusian President Alexander Lukashenko, Prigozhin announced that he would end his revolt and began repatriating the mercenaries.