Russian recruits deployed to Crimean city of Yevpatoria in preparation for Avdiivka battle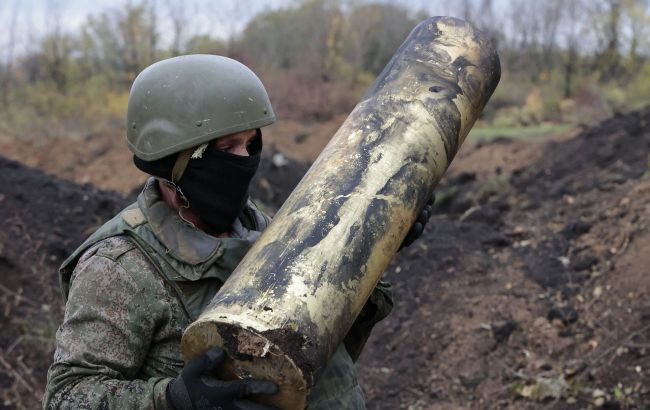 Illustrative photo (Photo: Getty Images)
Russians are transferring recruits to the occupied Yevpatoria. There, they will be prepared for further deployment to the Avdiivka direction, according to partisan movement in the occupied territories of Ukraine ATESH.
"Our movement's agents have documented the transfer of a column of trucks and personnel of the Russian Armed Forces on the Yevpatoria-Saky highway," the statement said.
It is noted that military equipment movements of the enemy are frequently observed in this area. Guerrillas suspect that the new recruits are being gathered in Yevpatoriya for further deployment to the frontlines.
Photo: Russians in Crimea(t.me/atesh_ua)
"It may be related to the need for a fresh resource of personnel on the Avdiivka and Vuhledar directions because a large number of Russian Armed Forces attacks are being repelled by the Ukrainian Armed Forces," ATESH added.
Guerrillas monitor Russians in Crimea
Previously guerrillas had discovered a large concentration of occupiers in the area of Dzhankoy. The object is well-guarded and surrounded by defensive structures.
It was also reported that aircraft, helicopters, and Russian drones were spotted at the Kirovske airfield.
Separately, guerrillas in Crimea have documented the movement of outdated Russian military equipment. The occupiers are transferring it from storage to the frontlines.