Russian ocupiers moving reinforcements from Crimean direction to south of Ukraine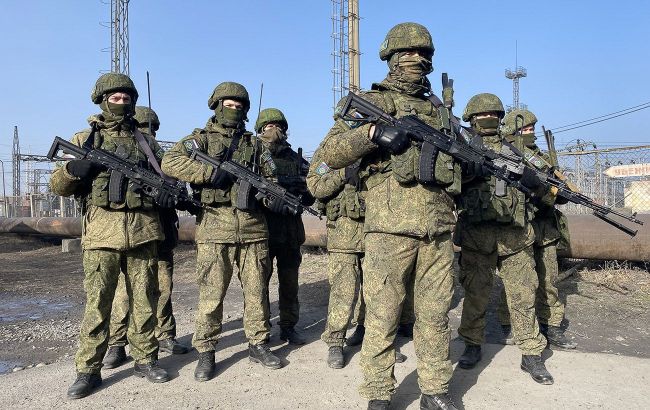 Russian ocupiers moving reinforcements from Crimean direction to south of Ukraine (facebook com mod mil rus)
Occupiers in the south of Ukraine are no longer able to cope with the efforts of the group already present there. Therefore, they are bolstering their ranks from the Crimean direction, according to Natalia Humenyuk, the head of the United Coordination Press Center for the Defense Forces of Southern Ukraine.
According to Humenyuk, the occupiers need to shift their efforts to the south and "concentrate where they are feeling the heat" on land. However, the Ukrainian Armed Forces are inflicting heavy losses on them across the Dnipro River.
"They (the occupiers) are currently trying to activate their resources from the Crimean direction and gradually deploying new troops there," added the spokesperson.
Russia's losses in the south of Ukraine in the past day
According to Humenyuk, during the past day of the Ukrainian Armed Forces' combat missions, 52 Russian troops, 3 tanks, multiple rocket launchers (RSZV), 3 large-caliber guns, and a boat were destroyed.
"And we continue to destroy enemy vehicles - minus 11 units," she added.
Frontline situation
As reported in the Institute for the Study of War's report, in the past day, the Ukrainian Armed Forces have advanced on at least four fronts - near Bakhmut, Opytne, as well as in the Zaporizhzhia region and along its border with Donetsk. In particular, the Ukrainian Armed Forces continue their movement towards Melitopol and have made progress to the south and southeast of Robotyne in the Zaporizhzhia region.