Russian occupiers to transform Azovstal plant into military base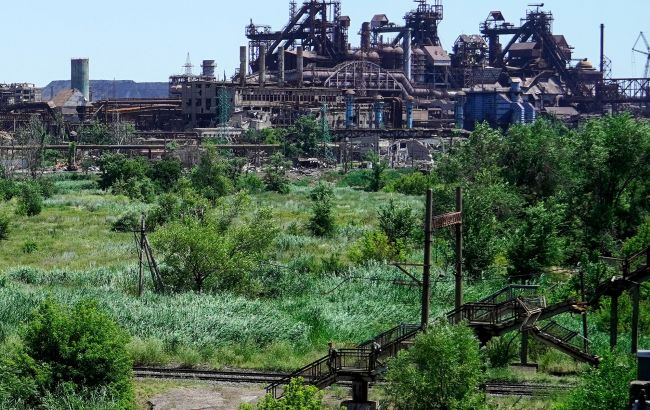 Photo: Azovstal Plant in Mariupol (Getty Images)
"The Russians continue to repair fortifications at the Azovstal steel plant from the central entrances and further into the depth, turning it into a military base," he revealed.
According to Andriushchenko, Mariupol has no value or significance to the occupiers beyond this military purpose.
Mariupol has been under occupation since the Russian invasion of Ukraine started. The Azovstal plant was once a strategic position for Ukrainian forces during the battles for the city.
Occupiers are building defenses in Mariupol, with the help of Belarusian citizens, while the surrounding area faces frequent unrest and explosions. Just recently, on June 5, a significant explosion occurred near the Azovstal plant. That day, the air defense system installed in a residential area of the city was working.