Russian occupants fire at rescuers in Kharkiv region: Photos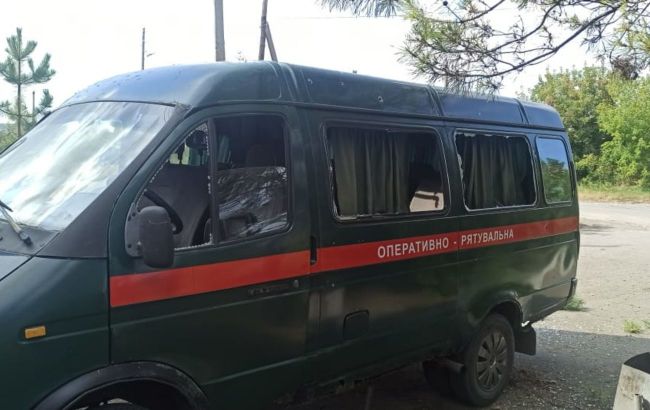 Occupants shelled the building of the State Emergency Service in Kozacha Lopan (Photo: facebook.com/MNS.GOV.UA)
Russian occupiers shelled the State Emergency Service (SES) building in Kozacha Lopan, the Kharkiv region, on Tuesday, September 12. Fortunately, no rescuers were injured, according to the State Emergency Service of Ukraine.
"At around 13:00, the occupiers carried out artillery shelling of the urban-type settlement Kozacha Lopan in the Kharkiv region. The SES unit was hit," the statement said.
As reported by the agency, the attack resulted in damaged windows and a service vehicle of the fire and rescue post.
"There were no casualties among the rescuers. Private vehicles were also damaged," the agency added.
Shelling of Kozacha Lopan
Ukrainian forces liberated the village of Kozacha Lopan from Russian invaders in September 2022. Although the Armed Forces of Ukraine regained control of the town, the occupiers constantly shelled it because the settlement is just 2 km from the border with Russia. For example, on August 8, two men were injured due to shelling in Kozacha Lopan.
Russian shelling of fire departments in Ukraine
Russian forces continuously shell fire departments in various regions and cities of Ukraine. In particular, in May, the occupiers attacked a fire department in the Dnipropetrovsk region, injuring one person. In April, Russian troops twice shelled a fire department in the Kharkiv region.