Russian occupation military in Crimea complain about drone attacks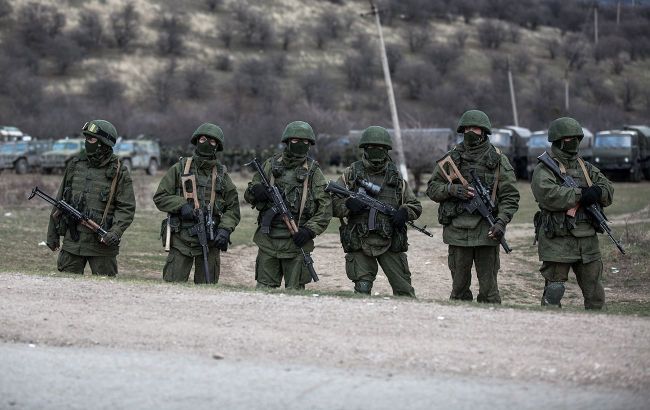 Russian military (Photo: Getty Images)
According to the Russian Ministry of Defense, in temporarily occupied Crimea, reports have emerged of alleged drone attacks that occurred in the eastern part of the peninsula on the night of July 18, as well as the operation of anti-air defense.
According to the Russian agency, the occupants claimed that they repelled an attack of 28 drones in the eastern Crimea using the forces and means of the air defense.
"During the night, an attempted terrorist attack involving 28 unmanned aerial vehicles on objects within the territory of Crimea was prevented," the statement said.
The Russian ministry stated that 17 drones were shot down, while 11 were reportedly suppressed by electronic warfare measures.
The Russian Ministry of Defense also added that there were no casualties or damages as a result of this attack.
Sergey Aksyonov, the self-proclaimed "head" of Crimea, provided slightly different information about the drones, stating that nine were shot down and 19 were "neutralized" by electronic warfare systems.
Attack on the Crimean Bridge
The statements from the Russian Ministry of Defense regarding the alleged drone attack came after explosions were heard once again on the Crimean Bridge on the night of July 17. It was later revealed that these were the result of an attack.
According to sources of RBC-Ukraine in the Security Service of Ukraine, the attack was organized by the Security Service of Ukraine together with the Ukrainian Navy, using surface drones.
As a result of the strike, vehicular traffic on the bridge was completely disrupted. Vice-Premier of Russia Marat Khusnullin later stated that Russia aims to fully restore vehicular traffic on the Crimean Bridge by November 1 after the attack.
Explosions in Crimea
The occupying administrations in Crimea frequently report explosions and drone attacks on the temporarily Russian-controlled Ukrainian peninsula.
Recently, anti-air defense systems have been active in Crimea. Just on July 10, an explosion was heard in temporarily occupied Dzhankoy in Crimea.
Additionally, Russia recently claimed an alleged missile attack on the Kerch Bridge and an aerodrome in the Rostov region. There were also reports of drone interceptions.