Russian mobilization: Wives' first protest in Moscow, says British Intelligence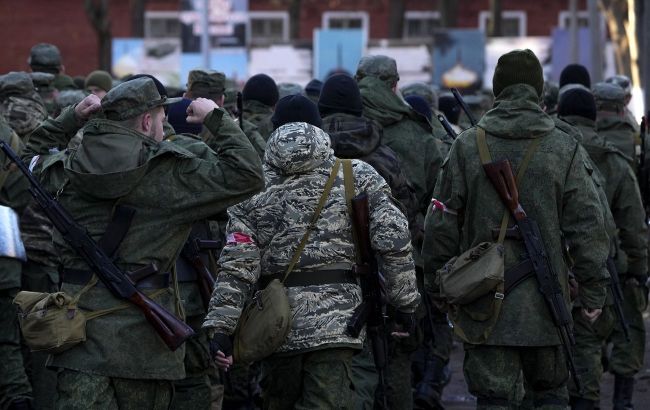 Image: Russian mobilized wives begin protesting (instagram.com/jugaliamina)
On November 7th, the wives of Russian soldiers staged the first public street protest in Moscow since the invasion of Ukraine. Protesters gathered at the central Theater Square, displaying banners demanding the withdrawal of their husbands from the front lines, as reported by the Ministry of Defense of the United Kingdom on X.
According to the information, examples of Russian wives and mothers protesting the conditions of their relatives' service have been appearing on social media daily since February 2022.
However, Russia's "draconian legislation has so far prevented troops' relatives from coalescing into an influential lobbying force, as soldiers' mothers did during the Afghan-Soviet War of the 1980s", says the announcement.
"Police broke up the Teatralnya Square protest within minutes. However, the protestors' immediate demand is notable. The apparently indefinitely extended combat deployments of personnel without rotation is increasingly seen as unsustainable by both the troops themselves and by their relatives," noted the Ministry of Defense of Britain.
Support for the war among Russians
According to the independent Levada Center, support among Russians for the war against Ukraine has remained consistently high since February of the previous year. In September, 73% approved of the invasion of Ukraine.
Over the past six months, the number of people fearing a general mobilization has not changed significantly. Fifty-nine percent are afraid of mobilization, while 37% are not. Residents of Moscow are less afraid of mobilization than those in other regions.
According to British intelligence, the morale of Russian troops has remained particularly low in recent weeks. Cases of entire Russian units refusing to follow orders and armed clashes between officers and their soldiers continue to occur.
Meanwhile, the Russian government finds it difficult to exert legal pressure on dissenting military personnel, hindered by the official classification of the invasion as a "special military operation" rather than a war.