Russian missile attack on Kyiv on August 11 - All Kinzhal ballistic missiles are eliminated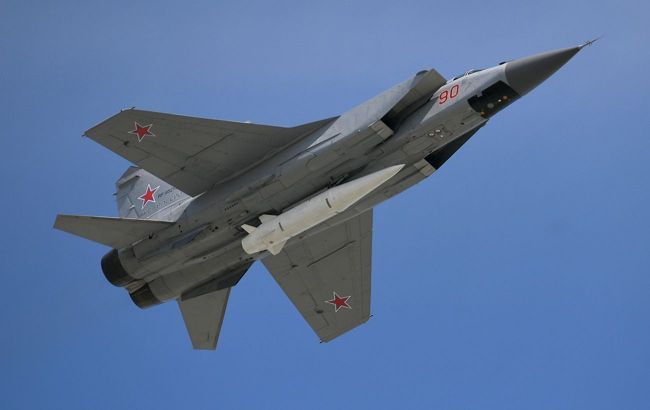 Air defense forces eliminated Russian Kinzhals launched at the capital (Photo: wikipedia.org)
During today's air raid alarm, Russians attacked Kyiv with Kinzhal missiles. All enemy targets were successfully intercepted, as reported by the spokesperson of the Ukrainian Ministry of Defense, Mykhailo Shamanov, on the "Kyiv24" TV channel.
"Air-launched ballistic missiles of the Kinzhal type attacked Kyiv. We need to thank our air defense forces for intercepting the missiles. The Air Force will provide further information about the number," Shamanov said.
He further added that debris fall was observed on the territory of a children's hospital in the Obolonskyi district. Preliminarily, there are no casualties or damage reported.
New Russian missile attack on Ukraine
Today on August 11, a large-scale air raid alarm was announced in Ukraine. The reason was the takeoff of the Russian MiG-31K fighter, a potential carrier of Kinzhal missiles.
As a result, the Ukrainian Air Force warned about the missile danger. Loud explosions were heard in Kyiv, and reports of explosion sounds were also coming from the Khmelnytskyi and Kyiv regions.
Later, local authorities reported debris falling onto the territory of one of the children's hospitals in the Obolonskyi district of Kyiv. Additionally, in this district, debris fell onto Bogatyrska Street, causing damage to a private house roof.
Also, in Obolon, a debris fragment was found in an open area in one of the countryside cooperatives. No casualties were reported.