Russian military mine bridges in Mariupol: Battle is inevitable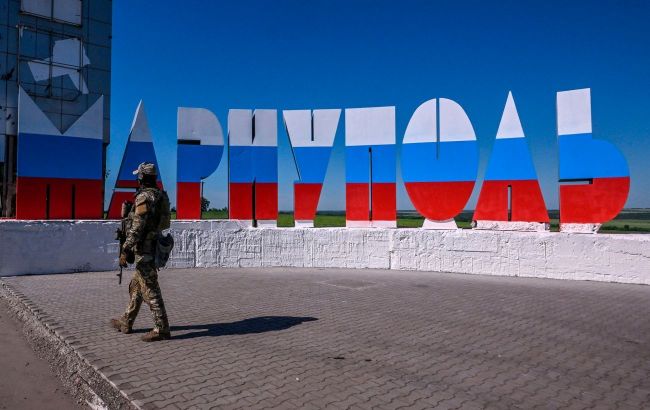 Russians in Mariupol have mined bridges and are preparing for battle (Photo: GettyImages)
Russian military in the temporarily occupied Mariupol mined all bridges, according to the Telegram of Mariupol's Mayor's advisor, Petro Andryushchenko.
According to his information, the Russians have constructed defensive structures around the bridges.
"Now the passage over the bridges is restricted, and the area of defensive structures is enclosed with a fence. Despite all the propaganda chatter, the Russians are actively and firmly preparing for an inevitable battle for Mariupol," he wrote.
The situation in Mariupol
Russian forces occupied Mariupol in the Donetsk region in the early months of the war. The defenders of the city resisted the enemy and were surrounded for a prolonged period.
Lately, there have been frequent explosions in and around the city, with constant attacks targeting the occupant's military centers and storage locations for Russian military equipment based in the captured city.
For instance, on the morning of July 13, it was reported that an attack was carried out on the barracks of Russian troops. To try and minimize the impact of the strike, the bodies of the dead were removed at night.
Moreover, on the evening of July 12, local residents in occupied Mariupol heard explosions. According to eyewitness accounts, after a series of explosions along the coastline in the Mariupol region, there was noticeable activity from enemy aviation and anti-aircraft defense systems.