Russian leadership faces 'friction and confusion' since Prigozhin's mutiny, US top general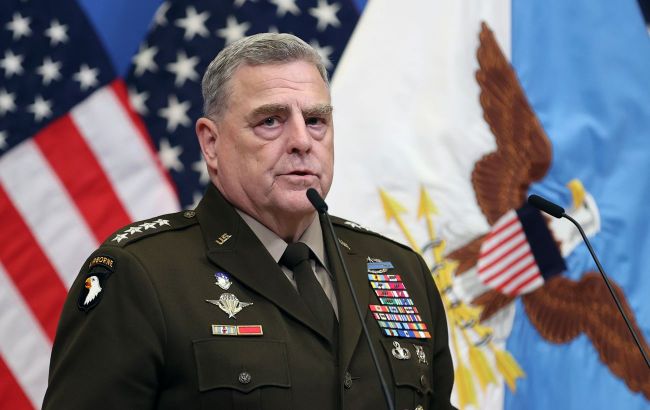 Chairman of the Joint Chiefs of Staff of the United States General Mark Milley (Getty Images)
A failed coup attempt by Wagner Group chief Yevgeny Prigozhin has caused "friction and confusion" among the Russian leadership, according to Chairman of the Joint Chiefs of Staff of the United States General Mark Milley, Reuters reports.
Milley made this statement aboard a military aircraft during his visit to Asia.
"At the strategic level, it is pretty clear that you (Russians) have a significant amount of friction and confusion," he said.
Milley also assumes that a similar coup attempt within Russian territory may not be the last and believes that the story will continue.
"There's a lot of drama going on at the very senior levels. How that's all going to play out at the end of the day? I'm not so sure yet," Milley said. "I don't think we're done with it. I think there's many more chapters to be heard on that."
Milley added that it is yet unknown how the Wagner rebellion will impact the events on the Ukrainian front.
The US top general also suggests that Prigozhin "goes back and forth" between Russia and Belarus, but declined to say exactly where he believed Prigozhin was.
Prigozhin's aborted mutiny
At the end of June, Prigozhin carried out a coup attempt in Russia. His mercenaries set off for Moscow but failed to reach the capital.
After negotiations with self-proclaimed Belarusian President Alexander Lukashenko, the Wagner leader announced that he was deploying his forces and allegedly heading to Belarus himself.
Currently, it is unknown exactly where Prigozhin is. Monitoring groups report that his plane occasionally lands in Belarus.