Russian Il-76 aircraft catches fire in Tajikistan: Eight people on board reported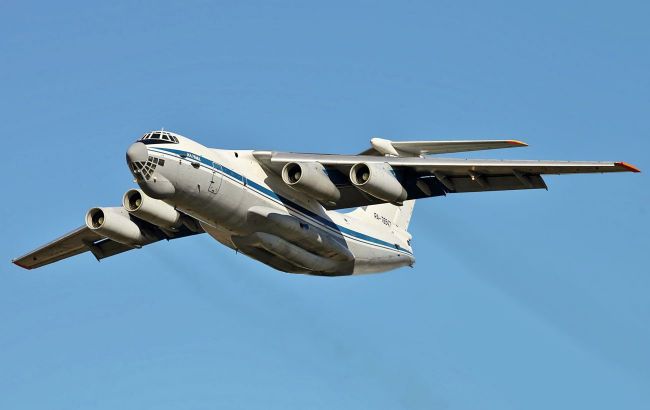 Illustrative photo: Il-76 aircraft (Photo: Getty Images)
A Russian military transport plane, Il-76, caught fire at Gissar Airport in Tajikistan, according to Russian propagandist Telegram channels.
According to preliminary information, the plane caught fire during takeoff due to an engine failure. As a result, the aircraft veered off the runway and was completely consumed by the fire.
It is also reported that there were 8 people on board the plane, and the crew members were unharmed.
Photo: Il-76 aircraft (t.me/breakingmash)
It's worth noting that Russian aircraft have been involved in various accidents recently. For example, on September 23, an Il-76 crashed during landing in Mali, which may be linked to Wagner Group mercenaries. A possible cause of the accident was reported as a malfunction in the fuel tank.
Later reports suggested that up to 140 people might have perished in the crash, including Malian military personnel and Wagner Group mercenaries.