Russian Forces experience shortage of military equipment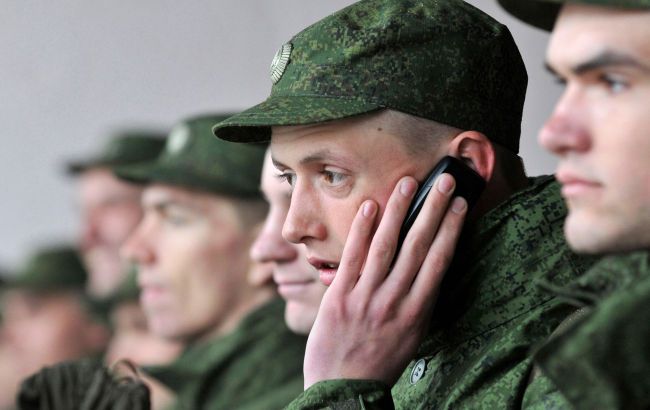 The Russian Forces are experiencing a shortage of military equipment (photo: Getty Images)
The Russian Forces, especially the 2 and 20 Combined Arms Armies operating in Eastern Ukraine, are experiencing a shortage of equipment, which hinders their actions and diminishes their combat morale, according to the ISW report.
In a recent development, it has come to light that Russian commanders have been resorting to disciplinary actions against their own servicemen who fail to make their vehicles available for assignments. Analysts are suggesting that this has created a sense among Russian soldiers that they are engaged in a different kind of battle – one against their own leadership.
Adding to the challenges faced by Russian forces, units in the southern direction have voiced grievances about the lack of boats provided by Russian authorities. Additionally, the Russian military is grappling with shortcomings in counter-battery capabilities, particularly following the removal of Major General Ivan Popov, the commander of the 58 Combined Arms Army, in early July.
Analysts at the Institute for the Study of War (ISW) argue that the consistent complaints from Russian soldiers indicate a concerning inability or unwillingness within the Russian Ministry of Defense to address persistent issues, including chronic equipment shortages and the eroding morale of their troops.
Key findings by ISW:
On August 20-21, the Ukrainian Armed Forces achieved tactically significant successes in the Robotyne area of Zaporizhzhia region, continuing their counteroffensive operations.

The Russian Ministry of Defense is creating new military formations, possibly to allow more combat-ready units, currently defending the Kherson region, to be redirected to the most critical frontlines.

Russian insider sources have indicated that Russian Defense Minister Sergei Shoigu and Chief of the General Staff, General of the Army Valery Gerasimov, may have finally won the favor of Russian President Vladimir Putin following the uprising of the Wagner Private Military Company.

Russian sources have both made and refuted claims of significant advances by occupiers in the Kupiansk direction.

Russian Forces conducted offensive actions in the areas of Kreminna, Bakhmut, and along the Avdiivka-Donetsk line.
President Volodymyr Zelenskyy stated that Ukraine will continue its counteroffensive. The Ukrainian Armed Forces are advancing and moving forward.