Russian Defense Ministry conducts secret flight to North Korea, possible arms discussions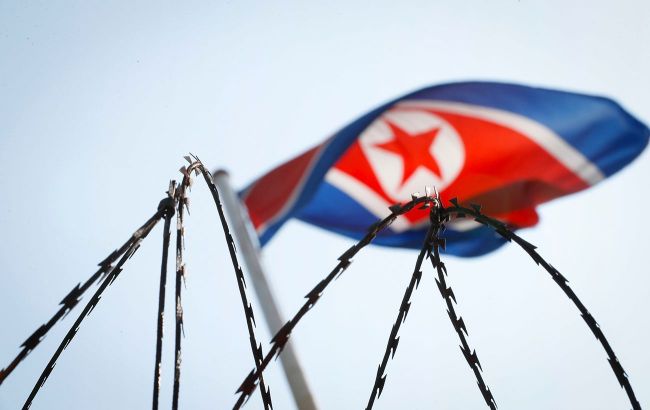 Russian Defense Ministry conducts secret flight to North Korea, possible arms discussions (Photo: voakorea.com)
According to Defense Express, in early August, a vintage aircraft of the Russian Ministry of Defense, an Il-62M, embarked on a mysterious flight to North Korea, potentially indicating discussions about armaments for the country labeled as a state sponsor of terrorism.
The flight data tracking website Flightradar24 revealed that the Russian Il-62M, with registration number RA-86559, departed from Moscow to Pyongyang on August 1. It arrived at its destination at around 8 AM local time. The aircraft remained at the airport for approximately 36 hours and departed North Korea in the evening of August 2.
The purpose of the flight to North Korea remains undisclosed, as no official statements have been released regarding the visit. Satellite images did not capture any cargo being loaded onto the aircraft. Notably, there are grounds to believe that the flight is linked to potential agreements between Russia and North Korea in the sphere of armaments, as reported by Defense Romania.
Meanwhile, Russian Defense Minister Sergei Shoigu flew to North Korea in July 2023 aboard another type of VIP aircraft, an Il-96-300 with registration number RA-96102. This aircraft had reportedly been transferred to the Ministry of Defense in May 2016.
North Korean arms exhibition, attended by Shoigu, extended until August 2. It is logical to assume that the mentioned Il-62M transported a delegation from the Russian Ministry of Defense for potential additional discussions concerning arms and ammunition supplies.
"Interestingly, since 2019, Russia has seemingly faced difficulties in rotating its diplomatic personnel in North Korea, as the North Korean authorities have not granted the necessary permissions. Therefore, it's also plausible to entertain at least a minimal likelihood that the Il-62M flight from the Russian Ministry of Defense might also be linked to 'diplomatic' matters," the publication adds.
Russia-North Korea relations
In December 2022, Russia resumed the supply of oil and petroleum products to North Korea. In June of the current year, North Korean leader Kim Jong-un expressed a desire to strengthen "strategic cooperation" with Russia and pledged to firmly support Russian leader Vladimir Putin.