Russian conscripts and prisoners thrown into the fray instead of regular troops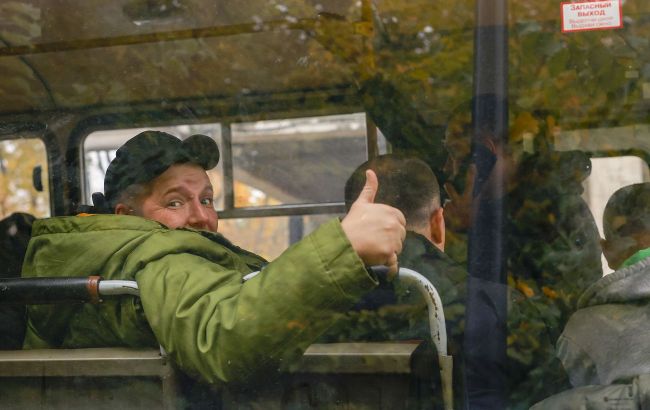 Russian conscripts and prisoners thrown into the fray instead of regular troops (Photo: Getty Images)
According to the Center for National Resistance, Russia is resorting to deploying prisoners and recently mobilized conscripts in offensive maneuvers, a departure from conventional military deployments.
Russian forces are sparing their more seasoned troops by employing an inadequately trained and staffed contingent consisting of prisoners and fresh conscripts for assaults. The utilization of such tactics is widespread across the frontlines, as the enemy's military leadership appears undeterred by significant casualties. This strategy appears to be in anticipation of a new wave of mobilization in Russia come autumn.
Mobilization of Russian prisoners
The use of conscripts from Russian prisons has gained traction during 2023. The Ministry of Defense of Russia has initiated an active recruitment process among inmates for participation in combat operations within Ukraine. Similar methods were observed in the recruitment of recruits for the private military company "Wagner."
In May, Ukrainian Armed Forces General Staff highlighted that the preparation time for mobilized prisoners has been nearly halved due to substantial loss of manpower.
Recent intelligence reveals further plans by Russia to initiate a fresh mobilization wave involving prisoners in the occupied Ukrainian territories. This move extends to include individuals currently under investigation or those in a suspect status. The situation on the ground remains fluid, with implications for the ongoing conflict's dynamics.